by Sam Leaver
-
9 November 2018
Today (31 January) Brexit becomes a reality and we enter enter a transition period which will be valid until at least 31 December 2020.
Your European Health Insurance Card (EHIC) will remain valid until at least 31 December 2020, meaning all British citizens will still have access to state medical treatment in any EU country provided you have a valid EHIC card.
Find out more about how will Brexit impact travelling to Europe after 31 January here >
What is the EHIC?
The EHIC (European Health Insurance Card) provides British citizens with access to free or discounted medical treatment in state-run hospitals in any EU country. The card is free (please be aware of bogus websites charging for EHIC applications) you can apply for your free EHIC using the NHS website here> or request a form using the automated service – 0300 330 1350.
What does the EHIC cover?
The medical treatment that you are covered for under the EHIC varies by country, however you can expect to receive the same level of treatment as a resident of the country that you are visiting. Please be aware that this cover may not be as comprehensive as what is covered on the NHS. The EHIC does not cover cancellation of your trip, your baggage or associated and repatriation costs following a hospital stay so you should always purchase comprehensive Travel Insurance as soon as you have booked your trip.
Does the EHIC cover my pre-existing medical conditions?
Yes, your EHIC will cover your pre-existing medical conditions if they flare up whilst your on holiday, however if you miss your flight home or require medical repatriation there will be no cover under the EHIC and you'll need to pay for these yourself. Taking out Travel Insurance will cover all associated costs including repatriation cover and arranging accommodation for your travelling companion whilst you are being treated.
Will my EHIC cover my Mediterranean cruise?
No, most cruise operators will request details of your Travel Insurance shortly after you book your cruise holiday. The EHIC will not generally cover treatment on-board the cruise ship or if you require a medical uplift (by air ambulance), transporting you from the cruise ship to land. If you are unsure we always recommend checking this with your travel agent or tour operator.
Do I still need Travel Insurance when I have an EHIC?
The EHIC was introduced to provide state treatment for British citizens travelling with the EU. The EHIC is not a replacement for Travel Insurance, buying comprehensive Travel Insurance will also give you cover for:
Full medical treatment, in some circumstances you may require treatment not covered by the state and only available from a private medical facility, these would be covered on your Travel Insurance. (However please note if you buy Travel Insurance it is not private medical insurance and will not provide cover for procedures that can be carried out in the UK after repatriation or for any medical expenses incurred in private facilities if a medically-suitable state facility is available)

Cancellation and Curtailment of your holiday, cover if you are unable to travel or need to return home early.

Loss and Theft of your baggage and personal belongings including your money, passport and gadgets.

Repatriation back to the UK following an accident or death.

Medical Airlift should your require uplift by an air ambulance.

Travel Delay cover in the event that your flights are delayed.

Associated costs such as accommodation cover for family members whilst you are being treated in hospital.
Compare up to 48 prices for Travel Insurance to Europe in minutes
Whether you're heading to Europe or further afield you should remember to buy your Travel Insurance as soon as you've booked your holiday, this will cover cancellation of your trip should anything unforeseen happen before you travel.
Enter your details once and compare multiple prices in minutes or call our award-winning travel insurance experts FREE on 0800 294 2969 and we'll help match the right policy to you.
Insurance for pre-existing medical conditions
Compare up to 48 prices online in minutes with cover for hundreds pre-existing medical conditions including heart conditions, diabetes and cancer. Prefer to speak to someone?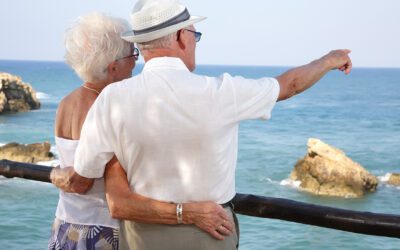 British holidaymakers who have been fully vaccinated could skip amber list quarantine rules under plans being drawn up by the government, according...
read more