by Sam Leaver
-
22 April 2017
We love hearing about the places that our customers are visiting and it always makes us smile that we can help them get the type of cover they need to enjoy their trip with complete peace of mind that they're covered.
Many of the people we help every day are over 60 and enjoying retirement despite suffering from medical conditions; that certainly doesn't stop them exploring the world and it seems providing they can get the specialist medical travel insurance they need they'll be travelling more than ever in 2018 and beyond.
So, now that spring has sprung we've picked out some of the more popular destinations we've been hearing about over the last week to provide you with some inspiration – do any of these make your wish list?
Pretty Paris
Spring is the perfect time to visit the French capital as everything is green and in bloom; do make sure you pack your rain coat as Paris can be prone to the odd April shower – well, it is close to England!
Step out into the winding streets and enjoy a romantic early-evening stroll along the Seine to catch a glimpse of the picturesque sunset – break up the day and relax in a cosy café or enjoy some vin rouge in a local wine bar.
Awesome Amsterdam
By mid-April the tulip fields are in full bloom with more than 7 million beautiful flowers in an array of different colours to take in. Head into the city to take in some of the Dutch culture at one of the cities Museums – don't miss the Anne Frank House but remember to purchase your ticket in advance as there is currently some restoration work underway.
Luscious Lisbon
Did you know Portugal had seven wonders of its own? The Jerónimos Monastery is one of these and is a must-see. This amazing monument is constructed in a unique architectural style (Manueline style) only found in Portugal. Lisbon Oceanarium is another one for your itinerary, Europe's second biggest aquarium was rated the '2017 World's Best Aquarium' by Trip Advisor reviewers.
Sunny Cyprus
If you're looking for a warmer retreat look no further than Cyprus where you can expect average spring-time temperatures of 17°C. Head to the 'Tombs of the Kings,' a UNESCO World Heritage Site and the burial ground for Paphitic aristocrats and high officials up to the third century AD.
There are also plenty of beaches to take your mind away from the dull weather back home.
Curious about Cuba?
For a holiday to remember a little further afield April is the perfect time for a trip to visit Cuba. Characterised by hot, sunny days, which become warmer as the month progresses and there's very little precipitation. The country is packed with beautiful buildings and classic cars, it really is like stepping back in time, in a good way of course.
Timeless Thailand
Pack your sun cream if Thailand is on your visit list; April sees Bangkok's hottest day of the year. Visit the Grand Palace and The Golden Triangle – both can feel like tourist traps, however the palace's history and the beauty of The Golden Triangle will certainly change your opinion.
Wherever you're heading this spring don't forget your travel insurance. You can compare the market quickly and easily online or if you'd prefer to speak to someone call our UK call centre free, seven days a week.
We provide specialist cruise cover specialise in medical travel insurance and can help travellers of any age so no matter your age or any pre-existing medical conditions you may have we will be able to find a policy for you.
Get a quote online or call our UK call centre free on 0800 294 2967.
Insurance for pre-existing medical conditions
Compare up to 48 prices online in minutes with cover for hundreds pre-existing medical conditions including heart conditions, diabetes and cancer. Prefer to speak to someone?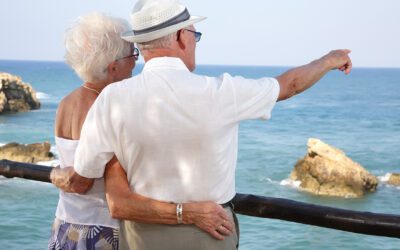 British holidaymakers who have been fully vaccinated could skip amber list quarantine rules under plans being drawn up by the government, according...
read more