by Sarah Forster
-
9 August 2022
Smart Luggage, the award-winning, real-time insurance policy for lost luggage is now available to buy from just £3, even if you already have your Travel Insurance in place.
The innovative policy pays out £50 if your checked luggage has not arrived on the carousel and cannot be located at your destination airport after 30 mins, and a further  £500 if your luggage is lost due to an airport or airline's mishandling of it.
At a time when the travel industry is struggling to meet the surge in demand for holidays, lost luggage has hit the headlines, and while it's far from ideal that your luggage does not arrive at your destination airport, this policy can soften the blow, providing an automatic payout right when you need it, and all done from your smart phone.
You can add Smart Luggage to your Travel Insurance policy with us; it's included on gold policies and available to add to bronze and silver – but now, thanks to SmartLuggage.io you can buy it on its own, from just £3.
DID YOU KNOW:
More than 25 million items were mishandled by the travel industry in 2019 which led to us launching our 'Smart Luggage' product last year.
Already have Travel Insurance? Now you can have Smart Luggage too.
Smart Luggage is an enhancement to your existing Travel Insurance policy, and you can still claim on your main policy for lost luggage when you return home should you wish.
If you already have Travel Insurance with your bank, for example, you can now purchase this policy for added protection and an automatic payout should your luggage get lost.
Single and annual
Like a standard travel insurance policy, you can purchase Smart Luggage for one holiday or you can take an annual policy which provides cover for three trips in a 12 month period.
How does it work?
Once you purchase a Smart Luggage policy you'll need to activate an account on the "Smart Luggage portal" – form there you can add your flight and bank details. If your luggage does not arrive you'll need to inform the lost luggage desk. If they cannot locate it they'll provide a proof of loss receipt with a PIR number which you will use when you login to the portal and make the claim.
For more information watch the video or visit smartluggage.io
* Terms and conditions apply. See full
policy wording
for details. Smartluggage.io is a trading name of Just Insurance Agents Limited.
Smart Luggage
Get your Smart Luggage policy today from as little as £3. Terms Apply.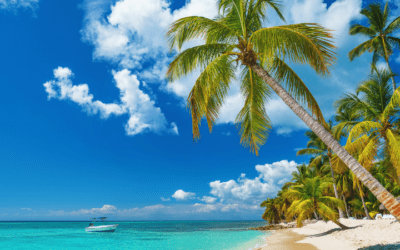 News just in… The Foreign Office have updated their travel advice surrounding passport validity for those travelling to Dominican Republic. From the...
read more