by Phil Day
-
7 September 2020
The below article was written by Phil Day, Superintendent Pharmacist at Pharmacy2U.
Stress is common and something which many of us experience on a regular basis.
It's the feeling of being under too much mental or emotional pressure and it typically refers to feeling pressured in certain situations or events.
Being under pressure is an inevitable part of life, and it can be motivational. However, too much pressure can lead to stress which can ultimately have a negative impact on your health.
There are many different symptoms related to ongoing stress, which can be mental or behavioural. It's also possible that you might experience physical symptoms including headaches, tiredness, or an upset stomach. When feeling stressed, you may find it difficult to sleep or eat properly, which can add to worsening health.
Stress and anxiety can cause the release of the hormones adrenaline and cortisol, which are a factor in many of these symptoms. Longer term stress has also been linked to conditions such as irritable bowel syndrome (IBS), cardiovascular disease, and even stomach ulcers. 
What triggers stress?
There are many possible factors which could trigger stress, including:
Problems at work
Concerns about money
Relationship issues
Bereavement
Trips abroad
How is stress treated?
There are many different strategies to help manage the symptoms of stress. It can help to talk about your feelings with a friend, family member, or health professional. If you're feeling vulnerable or can't talk about your feelings with someone close to you, there are organisations like the Samaritans who will talk with you in confidence.Your resilience against the effects of stress can be strengthened in the longer term by making some changes to your lifestyle such as:
Exercising regularly 
Eating healthily
Avoiding unhealthy habits – by stopping smoking and moderating your alcohol intake
Making connections with others to help develop your social and support network
Breathing exercises and meditation can also help you manage the feeling of stress through controlled relaxation.
For them to be truly effective, it's best to make breathing exercises part of your daily routine.
Making personal time for yourself like this can also help lower stress levels. If your stress persists and is affecting your quality of life, then you should talk to your doctor. If it's appropriate, they may recommend a talking therapy such as counselling or CBT (Cognitive Behavioural Therapy), and they are also able to consider prescribing a medicine to help with any relevant underlying conditions, such as an anxiety disorder or depression.
There are also many non-prescription medicines available for stress-related conditions such as IBS.
Special considerations for travellers in 2020
Preparing for a holiday or trip abroad can be stressful, even before the coronavirus pandemic.
Being away from your family, navigating different time zones, and an unfamiliar country with a different local language can all add to feeling stressed.
However, there's now a whole new layer of factors to consider as local and national quarantines are coming into effect, often with very little warning.
Here are some specific considerations for people who are looking to travel in 2020:
How can Pharmacy2U help?
If you have regular NHS prescriptions, Pharmacy2U is a convenient way to obtain your medication. Order the medicine you need from us or from your GP, our pharmacists will dispense your prescription, and the medicines will be delivered to you by Royal Mail, for free. Registration is simple and only takes a few minutes. If the coronavirus pandemic has made you feel more stressed than usual, check out this helpful article from mental health charity, Mind. 
Travel Insurance for pre-existing medical conditions
Compare prices online in minutes with cover for hundreds pre-existing medical conditions including heart conditions, diabetes and cancer.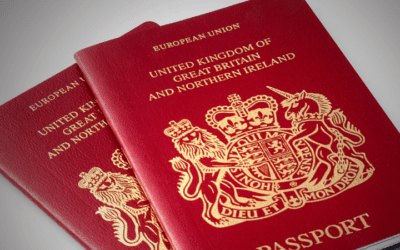 The rules around passport validity date have changed since Brexit and it's caused some confusion among travellers, with many believing their...
read more