by Sam Leaver
-
15 April 2020
Travel Insurance for kidney disease
With World Kidney Day fast approaching we're joining in to help raise awareness of kidney disease. We know that it can be difficult to find travel insurance if you have recently been diagnosed with kidney disease or if you have had a kidney transplant.
That's why we work with a panel of specialist medical travel insurers to cover for hundreds of medical conditions including kidney disease.
You can compare up to 48 prices online in minutes or speak to our award-winning staff on 0800 294 2969 and we'll help match the right policy to your individual requirements.
Types of kidney disease
Kidney disease is a term used by doctors to indicate damage to your kidneys, even if the damage is only minor. There are a number of different types of kidney disease and some of the most common types are listed below:
Kidney stones
Kidney infection
Chronic Kidney Disease (CKD)
Polycystic Kidney Disease (PFD)
Autosomal Dominant Polycystic Kidney Disease (ADPKD)
To find out more about kidney disease or for help and support you can visit our partner's website National Kidney Federation.
Do I need to declare kidney disease as a pre-existing medical condition when buying Travel Insurance?
Yes, you should always declare all of your pre-existing medical conditions on your travel insurance policy to ensure that you are fully covered.
Our online medical screening process is quick and easy, simply enter the name of your condition and then answer some multiple choice questions in relation to your medical conditions. If you are unsure of a question or need help completing your medical screening you can speak to us FREE on 0800 294 2969.
Will I be covered for kidney disease on my EHIC (European Health Insurance Card)?
Your EHIC will provide limited healthcare including dialysis in some European companies, more information about the EHIC cover can be found here.
The EHIC will only provide basic cover for basic treatment and we always recommend taking out travel insurance to ensure you are covered for medical treatment including your pre-existing medical conditions and the cost of repatriation should you need to be brought home before or after your scheduled flight departs.
What will my Travel Insurance cover?
Your travel insurance policy will cover you for up to £15 million if you require medical treatment whilst on holiday and it will also arrange for you to come home before or after your scheduled flight departs if required.
In addition to this it will also cover you for the following:
Cancellation
Curtailment
Travel delay
Lost or stolen personal belongings and cash
Personal accident
Compare Travel Insurance prices for kidney disease
Comparing prices from multiple insurers online is easy using our website. Enter your trip details, tell us who you want to insure and then add your medical conditions. We'll provide up to 48 prices from leading insurers so you can choose the best policy to suit your individual needs.
There are no upper age limits on our policies and cover is available for hundreds of medical conditions. Our customers have rated us 4.6 / 5 and 95% would recommend us to their family and friends, but don't just take our word for it, read over 12,000 customer reviews.
Get a quote online or speak to our award-winning advisors FREE on 0800 294 2969 today.
Insurance for pre-existing medical conditions
Compare up to 48 prices online in minutes with cover for hundreds pre-existing medical conditions including heart conditions, diabetes and cancer. Prefer to speak to someone?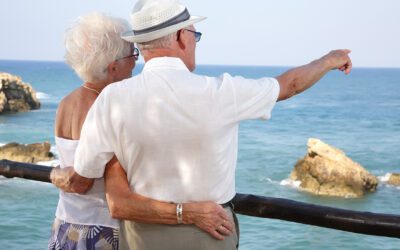 British holidaymakers who have been fully vaccinated could skip amber list quarantine rules under plans being drawn up by the government, according...
read more