by Dale Robinson
-
7 October 2021
The government's decision to ease restrictions on international travel has sparked a flurry of holiday bookings and boosted consumer confidence, according to new research by Just Travel Cover, who discovered that holidaymakers now consider Travel Insurance more important than ever before.
Going on holiday is now much easier than it has been, after the traffic-light system was simplified and replaced with a single "red list", as well as news that those fully vaccinated do not need to take a Covid-19 test before returning to the UK from non-red countries. It was also announced that the day-two PCR test would be replaced with a cheaper lateral flow test by November.
Our research found that 79% of people feel more confident about booking a holiday since these announcements, with almost 40% saying the easing of restrictions had "changed their mind" about 2021 holidays, and that they are now going to book a getaway this year.
The increase in confidence has not just triggered bookings for winter-sun holidays, but has also helped people plan ahead, with 72% of people hoping for at least two holidays in 2022.
While going on holiday has been made easier with these changes, the research highlighted the importance of Travel Insurance, with 96% agreeing that cover was more important than ever before, in light of the coronavirus pandemic.
Dale Robinson, Marketing Manager at Just Travel Cover said
"we welcome the easing of restrictions after another summer of disruption for people desperate to get away. People now clearly have more confidence, not just to book and plan holidays for next year, but to get away for some winter sun this year too".
He added:
"the pandemic has shone a light on the importance of travel insurance, not just in relation to emergency medical treatment abroad, but trip cancellation too, as we continue to live with coronavirus. We have been inundated since these changes were announced last month, as people seek assurances that they're properly protected".
To find out more about Just Travel Cover's Covid-19 travel insurance please visit justtravelcover.com/covid.
Survey completed by 655 people with 85% over 55.
37% said the travel announcements changed plans and that they will now go and book a holiday this year.
40% already have a holiday booked between now and the end of 2021
79% now more confident about booking a holiday
47% have a holiday booked for 2022
44% planning two hols in 2022
72% planning 2 or more holidays
96% believe Travel Insurance is more important than ever
54% planning Europe only (46% EU and further afield)
Travel Insurance that covers Covid-19
Compare up to 48 prices online in minutes with cover for hundreds pre-existing medical conditions including heart conditions, diabetes and cancer.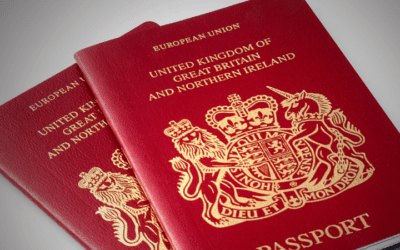 The rules around passport validity date have changed since Brexit and it's caused some confusion among travellers, with many believing their...
read more