by Sam Leaver
-
22 June 2019
New research from ABTA says holidaymakers are now spending more on technology than clothes before their summer holidays.
Pre-travel Brits are spending £1.8 billion on electronical items such as smartphones and digital cameras compared with £1.6 billion spent on their holiday wardrobe.
It's of little surprise that the most popular item in our baggage is a smartphone with 75% of us taking our phones on holiday.
Technology can play a vital part in making the holiday experience easier. Today's smartphones can be your camera, video recorder, map and music player; it can also store your flight tickets and provide internet access so you can download insurance documents wherever you are in the world. Of course one of the most common uses for phones on holidays is capturing the moment and sharing your experiences with friends and family back home – often via social media.
TIP:_ Store the medical emergency number in your phone from your insurance documents._
Personal grooming products are high on the agenda too, with more than a quarter of us opting for an electric toothbrush and more than one in ten taking an electric razor. Other popular items include headphones/earphones, tablets and digital cameras.
The 10 most popular electronic devices to take on holiday are:
Smartphone (75%)

Headphones / earphones (41%)

Tablet (35%)

Camera (34%)

Electric toothbrush (26%)

Powerpack (19%)

Electronic reading device (18%)

Laptop (16%)

Sat nav (14%)

Fitbit/exercise tracker and electric razor (12%)
While these items are now part of our every day lives they can cost a lot of money and accidents can happen while you're on holiday. Wherever you're going remember to protect your gadgets…..
Compare up to 48 prices from a range of insurers on our website with cover of up to £3,000 for your baggage and valuables* if they are lost, stolen, damaged or destroyed**.
Find out everything you need to know about baggage cover – here >
Prefer to speak to someone? Call our customer service team FREE on 0800 294 2969 and we'll help to find you the best policy.
Insurance for pre-existing medical conditions
Compare up to 48 prices online in minutes with cover for hundreds pre-existing medical conditions including heart conditions, diabetes and cancer. Prefer to speak to someone?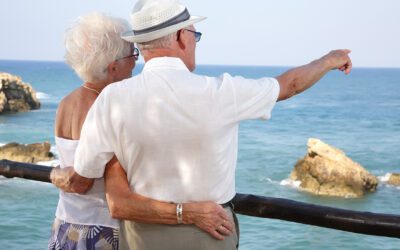 British holidaymakers who have been fully vaccinated could skip amber list quarantine rules under plans being drawn up by the government, according...
read more