by Sam Leaver
-
22 September 2019
Whether business or pleasure, there's always lots to remember when travelling abroad. You need to make sure you've got travel insurance sorted, sun cream and a passport. There's even more to consider if you're one of the 43% of the UK population who are receiving an NHS repeat prescription for a long term illness.
Here we look at the risks of travelling abroad and what can be done to ensure the only thing you have to worry about is the weather.
The importance of taking your medicine
With so many things to remember, sorting out your medication can often drop down the list of priorities when it comes to going on holiday. You might forget or decide to take a self-imposed break from the routine of taking medicine.
Depending on your condition, it's severity and the treatment options, you may struggle to get hold of medicine abroad. Potentially, this can pose a risk to your health as it's widely recognised that not taking medication is one of the most common reasons for the failure of a treatment. It also costs an estimated £300 million each year for the NHS in England.
What can you do?
As forgetfulness is the most commonly cited reason for patients not taking their medication, the most important thing you can do when going away is to prepare in advance.
The key with day to day forgetfulness is to integrate the taking of medication into your daily routine. Unless you're a regular traveller, that doesn't quite work for holidays. Therefore, making a list is a really useful thing you can do to make sure you're not leaving for the airport without all the essentials.
You can also look at taking the stress out of getting your medication so there's no break in supply.
Get your medication delivered
Pharmacy2U offers a great service for those who regularly get NHS prescriptions.
For patients registered with GPs in England, their free, simple service potentially helps them save time and money by preventing unnecessary trips to the GP surgery or pharmacy. Order online, through their app or over the phone – from anywhere.
Getting medication delivered to your door is a great way to make sure when it's time to go away, you're all set – and Pharmacy2U even remind you to re-order, to help make sure you get your medication in plenty of time before take off. Learn more, here.
Insurance for pre-existing medical conditions
Compare up to 48 prices online in minutes with cover for hundreds pre-existing medical conditions including heart conditions, diabetes and cancer. Prefer to speak to someone?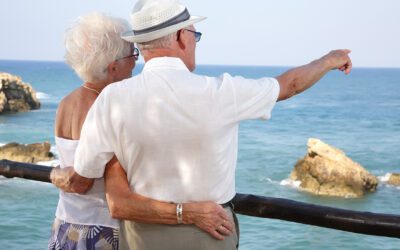 British holidaymakers who have been fully vaccinated could skip amber list quarantine rules under plans being drawn up by the government, according...
read more