by Sam Leaver
-
22 March 2017
The Winter Olympics got underway at the weekend and we're set to see more than 100 events across 15 sports on our TV screens between now and the 25th February.​
We're already engrossed in the events and it seems many people have been inspired by the Games, with a spike in calls this morning for winter sports cover – we're definitely planning our next skiing trip!​
If you have been inspired and are heading for the slopes this year we've got some advice for you regarding the type of travel insurance you'll need and how we can help.
Do I need to add Winter Sports to my general travel insurance policy?
Yes, if you're planning on doing any activities whilst you're on holiday then you need to check that this is covered on your travel insurance. If you are travelling on a skiing trip it's automatically included free of charge on our annual insurance policies.
What activities does Winter Sports cover me for?​
You can enjoy all of your favourites from the Olympics such as skiing, snowboarding, ice skating, cross-country skiing, the luge and curling. Altogether there are more than 30 activities covered as standard. See the full listhere.
Will my EHIC cover my medical costs?
You will receive state-provided healthcare free of charge so we always recommend that you take yours with you if travelling within Europe. However don't forget that an EHIC will not cover you for every eventuality and won't cover you for medial uplift (if you needed to be transported down a mountain).
Plus if you're travelling outside of the EU arranging comprehensive travel insurance and adding Winter Sports cover to your policy will ensure that you will receive the necessary care and attention should you have an accident and require treatment or uplift.
What else does Winter Sports cover me for?​
Your policy will cover your equipment if it's lost or stolen, this includes any equipment that you have hired.
You will also be covered for ski hire if yours are delayed, damaged or lost by your airline; this will ensure you don't miss out on any time on the slopes.
Also, you can never guarantee that the weather is going to bring perfect skiing conditions so there's cover included for piste closure and avalanche cover.
What about annual multi-trip insurance?
Our annual insurance automatically includes Winter Sports cover as standard. So if you're lucky enough to be travelling more than once this year you could save money by taking an annual policy.
More information about Winter Sports cover…
Our award-winning staff can help you find the most suitable policy for your individual requirements.
We have a range of policies to cover you whether you're planning a skiing trip, beach holiday or city break. Our single-trip insurance has no upper age limits and we can cover most medical conditions.
Call us today on 0800 294 2969 or get your free quote online.
Insurance for pre-existing medical conditions
Compare up to 48 prices online in minutes with cover for hundreds pre-existing medical conditions including heart conditions, diabetes and cancer. Prefer to speak to someone?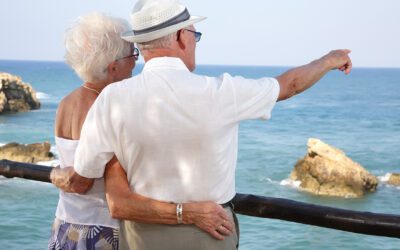 British holidaymakers who have been fully vaccinated could skip amber list quarantine rules under plans being drawn up by the government, according...
read more