by Sam Leaver
-
22 June 2018
Going on holiday is an exciting time, and a lengthy flight delay can really put a dampener on things. Whilst it's not the best start to your trip things could be a lot worse if your flight is unexpectedly cancelled, just like more than 1,500 Ryanair flights this week.
The Airline have taken responsibility and put it down to a 'rostering failure', and with this in mind it's important you know what your options are if you're affected.​
Cancelled flights; what am I entitled to?
Generally, if your flight is departing from an EU airport, and it is the Arline's fault that the flight is cancelled, you should be offered a refund of the ticket price or a reasonable alternative. In the case of Ryanair, they have published some information on their website or how to apply for a refund or a change of date and time. https://www.ryanair.com/gb/en/useful-info/help-centre/travel-updates/flight-cancellations7
Under EU law (EC) 261/2004, all passengers due to travel on a cancelled flight may be entitled to compensation, however the reason for the cancellation must be the fault of the airline. The amount that you are entitled to varies due to the distance of your flight.
If a delayed flight results in an overnight stay then the airline is usually required to arrange accommodation for its passengers, according to Air Passenger Rights. Again the amount varies due to the length of your delay (the delay is based on the delay of your arrival time, not departure time). We would advise you to keep any receipts for food/accommodation so that you can claim for these if possible. In some instances you will be able to claim on your travel insurance but again this is dependent on circumstances.
In the case Ryanair, there is more information on claiming for accommodation etc on the airline's website.
Can I claim for my pre-paid hotel or car hire?
Ryanair should refund the cost of your flight and you may also have the ability to claim for compensation, although this may not cover your full alternative travel costs or pre-paid hotel and related costs.
In the first instance we recommend that you discuss your options with your tour operator or transport and accommodation provider.
Will my travel insurance cover me?
Sadly the short answer is no. The Airline has "messed up in the planning of pilot holidays" and so this wouldn't be covered under your travel insurance policy. You should contact your tour operator or transport and accommodation provider to request a full refund.
There is also more information here on Ryanair's website which explains your options in more detail.
If you are able to rearrange your travel plans and you have an existing policy with us, we will happily amend your policy to the new dates free of charge. If you are already out of the country, we will extend your travel insurance policy to cover you until you can return to the UK.
Additional travel disruption cover
Our Free 2 Travel gold policies include additional cover for travel disruption.​
Don't hesitate to ask what's included on your existing policy, or check your options with us when you call.
Travelling soon?
Comprehensive travel insurance is an important requirement to ensure your plans are best covered.​
We have no upper age limit on our single trip insurance policies and we cover 98% of medical conditions; annual policies are also available for travellers up to the age of 75.
Call our UK call centre (free) on 0800 294 2969 to discuss your requirements with one of our customer service team, we can recommend the correct policy to suit your needs.
Insurance for pre-existing medical conditions
Compare up to 48 prices online in minutes with cover for hundreds pre-existing medical conditions including heart conditions, diabetes and cancer. Prefer to speak to someone?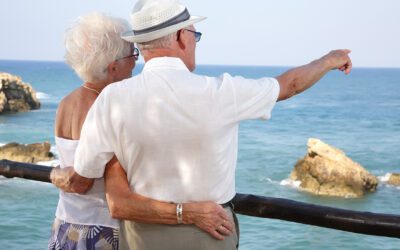 British holidaymakers who have been fully vaccinated could skip amber list quarantine rules under plans being drawn up by the government, according...
read more