Travel Insurance Caribbean
If you're heading to the Caribbean, don't forget to pack your Travel Insurance.
Travel Insurance for the Caribbean
What do you think of first when you think about the Caribbean? For us, it's the white sandy beaches, crystal blue seas, drinks flowing with rum, and steel drums playing. The Caribbean is what many describe as paradise. With the sun shining all year round, you have all the time in the world to unwind and take in the peaceful atmosphere of island life.
Every year, almost 30 million people choose islands in the Caribbean sea as their holiday destination. The Caribbean is made up of 26 countries and is a popular destination amongst honeymooners, cruise travellers and anyone looking to flee the colder climates.
The tropical, relaxed vibes of the Caribbean are ideal for cruises and many tourists return year on year to sail these idyllic waters.. The Caribbean has so much to offer – from the vast landscapes to the diverse community of cultures, every island offers a new experience and set of memories which will last forever.
Browse Travel Insurance for the Caribbean
Do I need Travel Insurance for the Caribbean?
We all hope nothing will go wrong on your travels and while that's a promise we wish we could make, we can't. With that said, taking Travel Insurance to the Caribbean with you can provide peace of mind that support is available if and when you need it.
Once you've booked your dream location, Travel Insurance should be the next on your checklist. At Just Travel Cover our policies can cover you if the worst happens. Whether it's a medical emergency, loss or theft of baggage or even if you need to cancel before you leave, for an insured reason.
There's no upper age limit to our policies and there's cover for pre-existing medical conditions too. Plus with our new, exclusive benefit, Smart Luggage, you can receive a real-time payment of up to £500 if your luggage is delayed or lost
Before you go, you should always check the Foreign Commonwealth Development Office (FCDO) to see if it's safe to travel to your destination, and to be up to date with the destination's government advice and entry requirements. If you travel to a destination where the FCDO has advised against all or all but essential travel, your Travel Insurance will not be valid. It is your responsibility to check the latest advice from the FCDO before your trip.
Where is the Caribbean for Travel Insurance?
It depends if you want a single trip or an annual policy. For single trip policies you will need to list all destinations individually, (and select cruise cover, if cruising), and for annual Travel Insurance, you'll need to select 'worldwide'. Always check the policy wording to make sure your destination is covered on an annual policy.
What islands are covered by Caribbean Travel Insurance?
As long as your destination is safe to travel to and you have followed FCDO guidelines, we offer cover for any of the Caribbean islands with our Travel Insurance. 
Our specialist underwriters can offer bespoke Travel Insurance policies for the following islands:
Antigua

Aruba

Barbados

Cuba

Dominican Republic

Jamaica

St. Lucia

Trinidad and Tobago
Why should I take out a Travel Insurance policy with Just Travel Cover?
We've worked hard since 1999 to find our customers tailor-made Travel Insurance. We are one of the UK's most trusted Travel Insurance providers, helping more than a million passengers get the cover they need. You may require specific cover if you have a particular medical condition, plan on undertaking an activity on holiday or you're going on a cruise. We know you need Travel Insurance you can rely on.
We aim to provide high-quality Travel Insurance for people of all ages, including those living with pre-existing medical conditions who may find it difficult to find adequate cover for their own needs. Our team of experienced staff will help you with almost any travel insurance enquiry, especially if you are planning a trip to the Caribbean.
Cover for Pre-Existing Medical Conditions
Emergency medical, hospital and medical expenses up to £15m
Repatriation (the cost of getting you home)
Emergency dental care
Accommodation expenses
24 hour medical assistance line
We Compare Prices From These Insurers
Click here to download the Policy Wording and Insurance Product Information document for all insurers. In the event you are unable to find a suitable product from our panel of multiple providers, you can find contact details of some additional Insurers who specialise in travel insurance for people with serious medical conditions here, or call 0370 950 1790 for more information.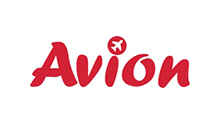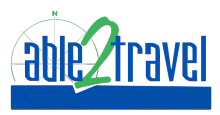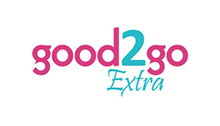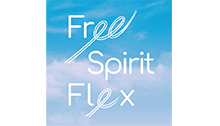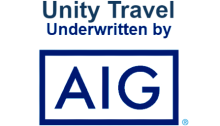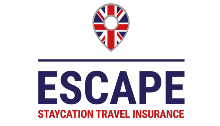 Single Trip Travel Insurance With Pre-Existing Medical Conditions – No Age Limit
Once you complete our simple and quick online medical screening, you will get a range of quotes from our panel of trusted insurance underwriters with a choice of policies to match your needs. We take away the worry by covering you for medical treatment abroad, cancellation, missed departure, lost travel documents, and personal belongings – so you can focus on having a great time!
Instant Protection From The Moment You Buy Your Single Trip Travel Insurance Policy
It is quick and easy to buy your single trip cover online anytime, 7 days a week. Your cancellation cover starts from the moment your complete your purchase, so if you are unable to travel for an insured reason, you may be able to recover the cost of your holiday.
To be eligible for cover you must:
be resident in the UK, Northern Ireland, the Channel Islands, or the Isle of Man for more than 6 months
be registered with a GP at your place of residence
purchase the policy prior to leaving the UK on your planned trip
Our Latest News
Read the latest news from Just Travel Cover.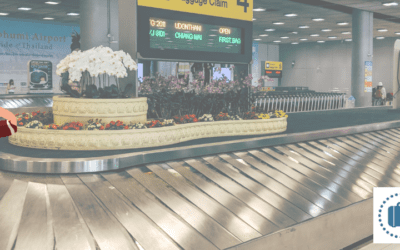 Smart Luggage, the award-winning, real-time insurance policy for lost luggage is now available to buy from just £3, even if you already have your...
read more