Travel Insurance for Oceania
Travel Insurance for Oceania - It's always worth packing
Whether your travels take you while visiting the Oceania continent, don't forget your Travel Insurance.
If you're planning a trip to Oceania (the island countries that populate the Pacific Ocean) and ended up here, you must also consider your options for Travel Insurance. 
With over 41 million people residing there, Oceania comprises Australasia, Melanesia, Micronesia, and Polynesia – home to 14 separate nations and approximately 14 million tourist visits each year. The most well-known islands are Australia, New Zealand, and French Polynesia.
As well as the white sandy beaches, the continent is home to some of the world's most fascinating wildlife. Why not take a trip to one of the national parks, coral reefs, high islands of volcanic origin, or tropical rainforests to witness the rare species first-hand? It is a must-see for any nature lover. 
If adrenaline and outdoor adventures are something you're interested in, Australia and New Zealand are thrill-seekers' paradise. From skydiving to bungee jumping, you are guaranteed to make many memories on your Oceania adventure, just don't forget your travel cover. 
Whatever you wish to do, Oceania is a place to strike items from your bucket list. Just make sure you have the right Travel Insurance before you depart! It will protect you against unexpected incidents or accidents that might occur. 
Take a look at some of Oceania's most popular holiday hotspots below…
Do I need Travel Insurance for visiting Oceania?
No matter your itinerary, you should consider Travel Insurance. Like every holiday, it's impossible to predict what might happen while on your travels. Whether it's the loss of personal belongings, an injury, or emergency medical attention, Travel Insurance can help you. We can also provide cover should you need to cancel your trip before you go for an insured reason. 
If you're looking to partake in any hazardous sports or activities, have pre-existing medical conditions, or need protection against Covid-19, your Travel Insurance policy must account for your specific needs. If something goes wrong and you have not declared any crucial information, your Travel Insurance may be void. 
What should my Travel Insurance for Oceania cover?
Your Travel Insurance policy should be specific to your medical and holiday needs. We work with specialist medical underwriters to provide peace of mind while travelling. We offer both Single and Annual Trip insurance options, which offer three tiers of cover; bronze, silver, and gold. Depending on the level you choose, you'll have cover from the following:
Annual Trip Travel Insurance – 
​​Start your policy up to 90 days in the future

Cover for up to 93 days per trip (terms apply)

Unlimited number of trips in the UK, Europe and Worldwide in the cover period 
Single Trip Travel Insurance –
Single trips of up to 365 days
What's Covered?
Hundreds of Pre-existing medical conditions

Available for travellers of all ages*

24/7 emergency medical assistance

Medical expenses up to £15 million per person

Cancellation/Curtailment up to £12,500 per person

Personal Liability up to £2 million per person

Lost, damaged or stolen baggage up to £3,000 per person

Our

Smart Luggage

option provides up to £550 if your luggage is delayed or lost.
Will my Travel Insurance offer cover for travelling to more than one country in Oceania?
Yes! If you're looking to island-hop or visit more than one destination within Oceania, we can offer a Travel Insurance policy suited to your travel needs. An Annual Travel Insurance policy will provide peace of mind when visiting more than one country within a short time. 
A one-off payment for the full 12 months for unlimited holidays will be taken. This includes trips up to 93 days. The prices and level of cover will differ depending on your medical screening, age and the T&C's of the policy.
Can I get a Travel Insurance policy for Oceania with pre-existing medical conditions? 
Yes, Just Travel Cover specialises in providing Travel Insurance for those with pre-existing medical conditions and no upper age limit policies. Medical Conditions should always be declared when taking out your Travel Insurance policy – no matter how minor. 
Pre-existing health issues include cancer, diabetes, heart difficulties, and non-physical ailments. Finding Travel Insurance that covers all pre-existing medical problems may be difficult and expensive, but it's never been easier with Just Travel Cover. Our online medical screening is quick, accurate, and simple, and our professional medical Travel Insurance network covers hundreds of pre-existing illnesses.
Medical care abroad can be costly. It is essential to have high-quality Travel Insurance in place.
Cover for Pre-Existing Medical Conditions
Emergency medical, hospital and medical expenses up to £15m
Repatriation (the cost of getting you home)
Emergency dental care
Accommodation expenses
24 hour medical assistance line
We Compare Prices From These Insurers
Click here to download the Policy Wording and Insurance Product Information document for all insurers. In the event you are unable to find a suitable product from our panel of multiple providers, you can find contact details of some additional Insurers who specialise in travel insurance for people with serious medical conditions here, or call 0370 950 1790 for more information.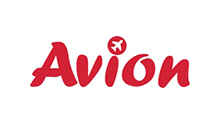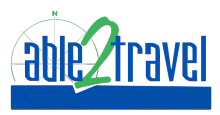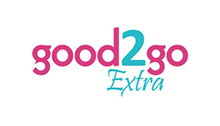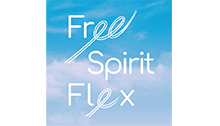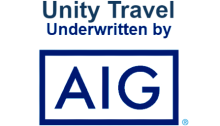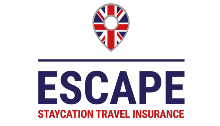 Single Trip Travel Insurance With Pre-Existing Medical Conditions – No Age Limit
Once you complete our simple and quick online medical screening, you will get a range of quotes from our panel of trusted insurance underwriters with a choice of policies to match your needs. We take away the worry by covering you for medical treatment abroad, cancellation, missed departure, lost travel documents, and personal belongings – so you can focus on having a great time!
Instant Protection From The Moment You Buy Your Single Trip Travel Insurance Policy
It is quick and easy to buy your single trip cover online anytime, 7 days a week. Your cancellation cover starts from the moment your complete your purchase, so if you are unable to travel for an insured reason, you may be able to recover the cost of your holiday.
To be eligible for cover you must:
be resident in the UK, Northern Ireland, the Channel Islands, or the Isle of Man for more than 6 months
be registered with a GP at your place of residence
purchase the policy prior to leaving the UK on your planned trip
Our Latest News
Read the latest news from Just Travel Cover.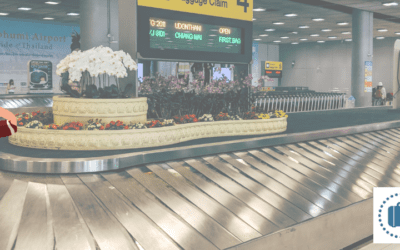 Smart Luggage, the award-winning, real-time insurance policy for lost luggage is now available to buy from just £3, even if you already have your...
read more