Take the sting out of delayed or lost luggage with Smart Luggage
Real-time payout if your luggage is delayed or lost with award-winning Smart Luggage Insurance
We've all been there – the dreaded wait at the airport for your luggage to arrive, wondering why yours always seems to be the last case off the carousel.
Unfortunately, they don't always arrive as expected – in fact, more than 25 million items were mishandled by the travel industry in 2019*
That's why we've launched "Smart Luggage", which provides a real-time payment of £50 if your luggage is delayed by 30 mins, and £500 if deemed lost after 48 hours – straight into your bank or PayPal account without any lengthy claims forms.
Simply register your flight details

24 hours

before you travel
If your luggage does not arrive, get a receipt from the lost luggage desk, take a photo and upload it from your phone
Receive £50 after 30 mins
Smart Luggage gets to work to try and locate your missing luggage, and you'll be kept up to date via text message.
If we cannot reunite you with your checked luggage after 48 hours you will receive a further £500 payment – so at least you can go out and buy some essentials!
How do I buy Smart Luggage?
Smart Luggage is included on all gold policies and available to add to any bronze or silver policy. To activate the policy you must wait 24 hours after purchase, then go to www.smartluggage.io/register to register your flight and bank details – which must be done at least 24 hours in advance of your trip. Terms apply.
Smart Luggage wins "Innovative Product of the Year" at the Yorkshire Financial Awards 2022

Parametric Insurance policy
Included on gold Travel Insurance policies
Available as an add on to bronze or silver policies from £3 per person
Receive £50 direct to your bank if luggage delayed 30 mins
Receive £500 if luggage deemed lost after 48 hours

Available on single trip and annual insurance policies 
Single Trip Travel Insurance: the policyholder and each covered person can claim for one item of checked luggage on each leg of a trip
Annual Multi-Trip Travel Insurance: the policyholder and each covered person can claim for one item of checked on each leg of a trip ie; both outbound and inbound up to a maximum of 3 trips each, within the period of insurance for your policy.
What do our customers say?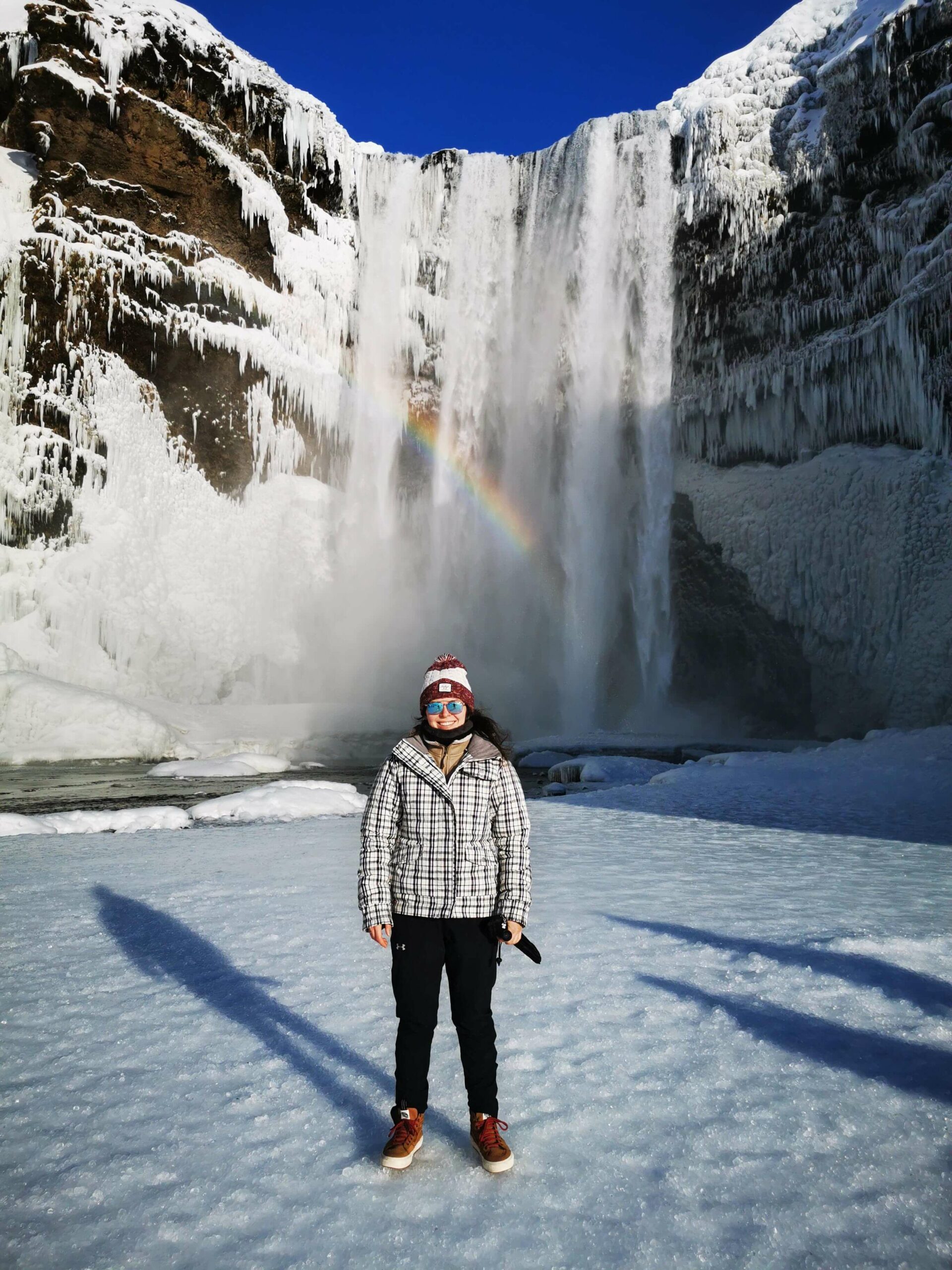 Smart Luggage Claim
"I used  Smart Luggage and received an initial £50 to help purchase essential items for the night. There was absolutely no possibility of communicating with the airline about our missing baggage – their solution was to "file a claim online". 48 hours later there was still no sign of my luggage, and Smart Luggage, having tracked the process, declared it lost and paid another £500 straight into my bank account, as promised.
This was without a doubt the easiest process during a traumatic saga and I am very grateful for registering when I did.
The automatic payment left me feeling relieved – a little moment of calm when everything else was going wrong!
I had just changed Travel Insurance providers and I'm glad I did. This was my first trip using Smart Luggage and I cannot recommend it enough."
Nicole, Scotland
(Purchased annual gold cover with Smart Luggage included)
What is Smart Luggage?
'Smart Luggage' is a parametric insurance policy, which means that any claims processing time is drastically reduced by using automated technology to validate and pay claims.
'Smart Luggage' provides cover if your checked luggage is delayed or lost as a result of an airline or airport's mishandling of it.
How much can I claim if my bag is delayed?
You will receive £50 for checked luggage that is delayed and cannot be located on the carousel within the 30 mins at the destination airport by the Customer Services desk or Luggage Handling desk on arrival at that airport.
The number of units (items of luggage) insured on your Smart Luggage policy will depend on the type of Travel Insurance policy you have purchased.
Individual Travel Insurance policy = 1 item of luggage per individual named on the policy
Couple Travel Insurance policy = 2 items of luggage
Family Travel Insurance Policy = 2 items of luggage 
Group Travel Insurance policy = 1 item of luggage per individual named on the policy
How long does the luggage need to be missing to be deemed lost?
We will try to find your luggage, and text you if we locate it, with details on how it will be returned to you. If we cannot locate it after 48 hours we will deem it lost and you will recieve £500 payment directly into the bank or PayPal account you registered before you travelled.
How do I make a claim?
If you find that your checked luggage has not arrived as expected at your destination airport, you must inform the Customer Services desk or Luggage Services desk at that destination airport that your checked luggage has not arrived on the carousel.
In the event that they are unable to locate your checked luggage the Customer Services desk or Luggage Services desk will provide you with a SITA proof of loss receipt for your checked luggage containing a Personal Identification Reference Number (PIR). You must keep this receipt and PIR safe and use it to report your checked luggage as delayed or lost as instructed below:-
To report your checked luggage as delayed or lost, log into smartluggage.io/claim and click on REPORT LUGGAGE.
From here, follow the step-by-step process as shown therein by following the above Uniform Resource Locator (URL) address.
You will be asked to take a photograph of the proof of loss receipt containing the PIR provided to you by the Customer Services desk or Luggage Services desk and to upload it on to our site On receipt of this information we will begin searching for your missing checked luggage.
Where it has been confirmed that your checked luggage could not be located at the carousel for a waiting period equating to a minimum of 30 minutes after the carousel has been activated and commenced its duties for returning checked luggage from your flight and a proof of loss receipt containing a PIR has been given to you. We will make an automatic payment of £50 to the bank account or the PayPal account that you registered with us.
How do I register?
Once you have bought a gold Travel Insurance policy, or added Smart Luggage to your Bronze or Silver policy you will need to register at smartluggage.io/register for the Smart Luggage policy to be activated. You will need to do this 24 hours after you buy your policy, and 24 hours before you travel.
For this policy to be operative you must register for 'Smart Luggage' cover at least 24 hours in advance of your outbound trip flight departure(s) by visiting www.smartluggage.io/register
On accessing this website you will need to provide the policyholder's email address and the Smart Luggage policy number as found in the policy schedule
To ensure timely payment in the event of a valid claim you will be asked for your preferred payment method such as a bank account number or PayPal account number. It is important that you provide us with this information at this stage so that any valid claims made can be paid out automatically to you. Please note that if you choose not to provide payment method information at this stage this will cause an inevitable delay to any valid claim payments being made to you.
You will also need to provide the names of each covered person if any, that will be travelling with you on your trip using the tick box at the side of their name.
You must register all separate and additional trip(s) and the respective covered persons involved, at least 24 hours in advance of your departure and using the same log-in details and instructions as shown above.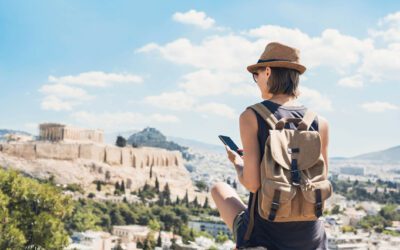 Making plans to travel this year? Want to take advantage of the ability to travel after a couple of years of being stuck at home? You're not alone!...
read more