Travel Insurance for over 70s
We aim for our Over 70's Travel Insurance to provide affordable, high-quality cover.
Finding Travel Insurance once you're over 70 can be difficult and costly. At Just Travel Cover, we believe everyone should be able to enjoy their holiday and find high-quality cover that enables them to travel with peace of mind – no matter their age. Just Travel Cover works with a range of specialist insurers to provide insurance for the over 70's that cover hundreds of pre-existing medical conditions.
Insurance you can rely on.
Just Travel Cover is here to help you find the right cover. We compare multiple providers to help find the right policy at the best price for your Medical Travel Insurance. The cost of medical treatment abroad can be extremely high, so to avoid any unexpected expenses, please declare all pre-existing conditions.
Our online quote and medical screening engines enable you to compare Travel Insurance for over 70's quickly and easily. We want you to look forward to your holidays without the stress of finding an affordable, well-suited policy. If you need medical treatment abroad, Just Travel Cover is here to help provide cover.
What is over 70's Travel Insurance?
Travel Insurance for over 70's is designed to keep you protected while you are on holiday, and leading up to your trip.
Standard travel insurance policies may have upper-age limits and not cover certain age groups, especially those over 70 with pre-existing medical conditions.
Just Travel Cover works with a wide range of Travel Insurance providers to provide policies for over 70's as we believe age should not be a barrier to travel.
How much does Travel Insurance cost if I'm over 70?
How much you pay for Travel Insurance is not just based on your age, but also where you're going, for how long, whether the trip includes a cruise and your medical history. It also depends what level of cover you want/need – for example if your holiday costs £5,000 you only need £5,000 cancellation cover, but if the holiday costs £30,000 you're likely going to want to ensure your insurance covers it.
When you get a quote from Just Travel Cover you will see a list of policies, sorted by price, based on your own circumstances, so we're comparing prices for you to find the best possible deal from our insurers.
When should you purchase your over 70's Travel Insurance?
You should buy Travel Insurance as soon as you have booked your trip – that's because on single trip policies cancellation cover starts immediately, so if something happens that means you can no longer go on your holiday you may able to claim back the monies you have paid. On annual policies cancellation cover starts on the day your policy starts, which can be up to 90 days in the future. Terms apply.
Do pre-existing medical conditions affect the cost of my insurance if i'm over 70?
Where can I go with Travel Insurance that covers the over 70's?
We know retirement often means more time to explore the world, and if you're over 70 we can help find Travel Insurance that enables you to travel anywhere, as long as the FCDO does not advise against travel. Having the right policy in place will provide peace of mind that you're protected should something not go to plan. Depending on where you're travelling you can get a single trip policy for holidays:
up to 180 days if you're aged between 71-75

124 days if aged 76-79.
Annual multi trip travel insurance is available if you're over 70 too, with a maximum trip length of 45 days.
How much does over 70's Travel Insurance cost?
When you're over 70 and especially if you have pre-existing medical conditions it's important you have the right cover in place, so always look at what's covered, as well as the price – this is not the same for all insurers.
When calculating the price of a Travel Insurance policy insurers will take a range of factors into consideration including your age and medical history, as well as where you're going, how long for and whether you're going on a cruise.
The price can also be impacted by the amount of cover you want/need, for example if your holiday costs £30,000 you will need more cover than if it was £3,000.  We'll compare prices from a range of insurers with bronze, silver and gold options and you may have the option to remove cancellation or baggage cover too (if you don't feel like you need it), which can reduce the price.  
Can I get Travel Insurance if I'm over 70 with a heart condition?
Yes, at Just Travel Cover we specialise in Travel Insurance for pre-existing medical conditions and can provide cover for most heart conditions, including if you have had a heart attack. If you're over 70 and have ever had a heart condition such as angina or an irregular heartbeat it is important you declare these when getting a quotation to ensure you're properly covered while away.
Can I get Travel Insurance over 70 with diabetes?
Yes, our policies all provide cover for type 1 and type 2 diabetes as long as this is declared when getting a quotation and we have several insurers on our panel that provide cover for over 70s. We will ask you a few questions regarding insulin and hospital visits before presenting several options to you from multiple insurers.
Can I get Travel Insurance if I'm over 70 and living with cancer?
Yes, at Just Travel Cover we can help those over 70 and living with various types of cancer find Travel Insurance whether you're in remission or not. We are able to provide cover for a wide range of cancers including breast cancer, prostate cancer and skin cancer. You should make sure the exact type of cancer is declared on your policy and you answer all questions appropriately – we will then show you a list of providers that can provide the cover you need.
If I'm over 70 can I get Travel Insurance to cover mental health conditions?
Yes, if you're over 70 and living with a mental health condition such as anxiety and depression, it's important to be covered for these when you travel – our Travel Insurance policies provide up to £15m medical cover and will provide the peace of mind you've got the right support if the unexpected happens. When answering our medical questions you may be triggered to call us – this is so we can explain the different terms for pshychiatric conditions for each insurer and provide you with some options.
Over 70s Travel Insurance
Compare multiple insurers
Bronze, Silver and Gold available
Hundreds of pre-existing medical conditions covered
Emergency medical expenses up to £15 million per person
Cancellation cover up to £12,500 per person
Increased cancellation up to £32,500 available up to 74 and £27,500 between 75-79)
Baggage cover up to £3,000 per person
Compare Over 70s Travel Insurance Prices From These Insurers
Click here to download the Policy Wording and Insurance Product Information document for all over 70s insurers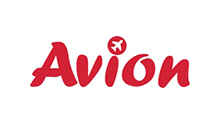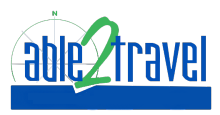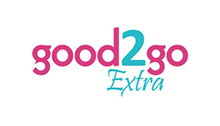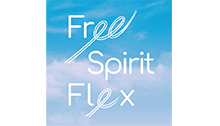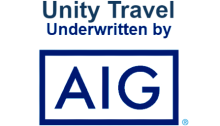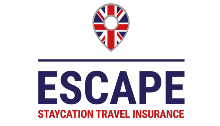 Travel Insurance for over 70s with Pre-Existing Medical Conditions
Medical Travel Insurance can save you a small fortune, particularly when it comes to cruising, where it's not uncommon for unwell passengers to be taken on to dry land for medical treatment. Subsequent transportation to mainland hospital facility and treatment can result in huge medical bills. Declaring all pre-existing medical conditions will ensure you have the correct insurance to cover you for unexpected costs.
We're Here to Help
Our online quote and medical screening engine enables you to compare and Travel Insurance for over 70s quickly and easily. Cancellation cover starts immediately from the moment of purchase  (on single trip policies) for you and all the travel companions you insure under the policy, so you no longer need to worry about the unexpected and focus on getting ready for your next holiday.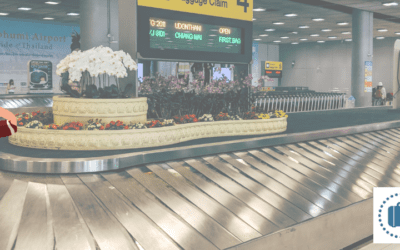 Smart Luggage, the award-winning, real-time insurance policy for lost luggage is now available to buy from just £3, even if you already have your...
read more