Get Your Quote for Over 80s Travel Insurance – All Conditions and Destinations Covered
At Just Travel Cover we believe that you are never too old to live fully, spend time with your loved ones wherever in the world they may be, and travel to places you've always dreamt of visiting – in fact, now is the best time!
When you reach 80, it's particularly important to get the right level of travel cover, so that help and protection are available if needed during your journey. While it may seem challenging to find Travel Insurance when you're over 80 due to the limits on cover or expensive premiums, at Just Travel Cover we provide reasonably priced, specialist travel insurance for people of all ages, including cover for any pre-existing medical conditions you may have. Our single trip policies have no age limit so ensure you select "single trip" when you get your quote online.
Questions about pre-existing medical conditions for Over 80's Travel Insurance answered:
Medical Travel Insurance for Over 80's can save you a small fortune.
Declaring all pre-existing medical conditions will ensure you have the correct insurance to cover you for unexpected costs.
Can I get travel insurance if I'm over 80 with a heart condition?
Yes, we have insurers on our panel with no age limit and that specialise in Travel Insurance for pre-existing medical conditions including heart conditions such as angina or an irregular heartbeat. We can provide travel insurance if you have had a heart attack too – you will just need to declare your conditions during the medical screening process and answer the questions accordingly.
Can I get Travel Insurance over 80 with diabetes?
Yes, we specialise in Travel Insurance for all pre-existing medical conditions, including  type 1 and type 2 diabetes – we have several insurers on our panel that provide cover for over 80s. When getting a quotation online or over the phone we will ask you a few questions regarding insulin and hospital visits as well as your age and destination and then show you a list of options from the insurers on our panel that can provide cover.
Can I get Travel Insurance if I'm over 80 and living with cancer?
It is our aim to help you find Travel Insurance if you're over 80 and living with cancer.  We have policies with no age limit (single trip) and are able to provide cover for most types of cancer including breast cancer, prostate cancer and skin cancer. You should make sure the exact type of cancer is declared on your policy and you answer all questions appropriately – we will then show you a list of providers that can provide the cover you need.
If I'm over 80 can I get Travel Insurance to cover mental health conditions?
Yes, if you're in your 80s and living with a mental health condition such as anxiety and depression, it's important to be covered for these when you travel. When getting a quote online you may be prompted to call us so we can explain the options for each insurer on our panel, and provide the option to include or exclud these conditions. Our policies have up to £15m medical cover so you can travel safe in the knowledge that you've got the right support if the unexpected happens. 
Why Choose Travel Insurance for Over 80 Year Olds from Just Travel Cover?
Single trips up to 124 days with no upper age limit
Hundreds of pre-existing medical conditions, including terminal prognosis covered
High levels of cancellation and emergency medical expenses cover
Lost documents, baggage, medications, and medical aids cover
Flexibility – 3 levels of cover to suit your needs
Travel companions can be included in the same policy
Zero excess policies available
Travel Insurance for Over 80s – What Are You Covered For?
Cancellation/ curtailment up to £12,500 
Missed departure up to £1,500 per person
Baggage up to £3,000 per person
Emergency medical expenses and repatriation up to £15 million per person
Mobility aids up to £2,500 per person
Lost medications and medical aids up to £300 per person
24/7 emergency medical assistance
Please note all cover limits are per person and vary by insurer.
Over 80's Travel Insurance FAQ's
Frequently asked questions about our Over 80's Travel Insurance deals.
What is Over 80's travel insurance?
The older we get, the more important it is to get the right Travel Insurance, but the harder it can be to find, especially if you have pre-existing medical conditions. At Just Travel Cover we use a panel of insurers, some of which have no age limit meaning we can provide Travel Insurance for over 80s so you can travel with peace of mind.
What does over 80's travel insurance cover?
If you arrange your Travel Insurance as soon as you've booked your holiday, you will be covered for trip cancellation. That way if you need to cancel your trip for an insured reason, you're protected. When you set off on holiday you can relax knowing you have Travel Insurance in place so that you're covered for emergency medical treatment, (including for your pre-existing medical conditions) as well as cover for your baggage should they be lost, stolen or damaged.
Where can I go with travel insurance that covers the over 80's?
It can sometimes be difficult to get Travel Insurance if you're over 80 and travelling to certain long-haul destinations such as the USA or Canada. At Just Travel Cover we have policies with no upper age limit on single trips to any destination in the world, and we will only ever show you policies that will provide cover for your age and destination. Note that all quotations are subject to medical screening.
How much does Over 80's travel insurance cost?
Our travel insurance policies are personalised to you and your needs, therefore the costs will differ depending on your circumstances, destination and length of your trip, as well as how far in advance you arrange cover. It's important to remember that as Travel Insurance is there to cover unforeseen costs like medical expenses, should you need emergency treatment on holiday – these bills can easily run into the thousands and it's reassuring to know you have adequate travel insurance in place. For most quotations we will provide a bronze, silver and gold level of cover so that you have the option to take a policy to suit your needs and budget.
We Compare Prices From These Insurers
Click here to download the Policy Wording and Insurance Product Information document for all insurers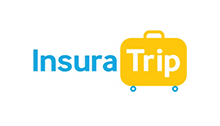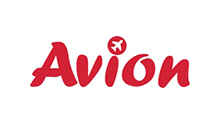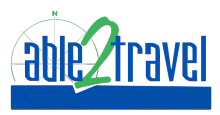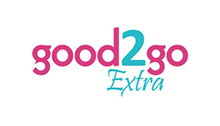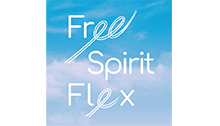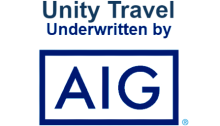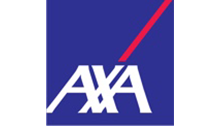 Travel Insurance for Over 80s with Pre-Existing Medical Conditions – All Ages, All Stages
Just Travel Cover offer five-star quality cover for medical conditions at all levels of severity, including a terminal prognosis – with no upper age limit.
Just some of the conditions we cover:
Heart Conditions
High Blood Pressure
Cholesterol
Joint Problems (arthritis, back pain)
Diabetes
Cancer
Mental Health Conditions
Liver Conditions
Breathing Conditions
Circulatory Conditions
Disabilities and many more
To ensure you are fully covered in the event of a claim, please declare all your medical conditions in full.
Fast, Easy, and Accurate Online Medical Screening
Our online medical screening will take you just a few minutes to complete. You will be asked a series of multiple choice questions to give us the information we need to provide you with travel insurance quotes tailored to your health and travel requirements. Please have the following at hand:
Your medical history with important dates
Names of all your pre-existing medical conditions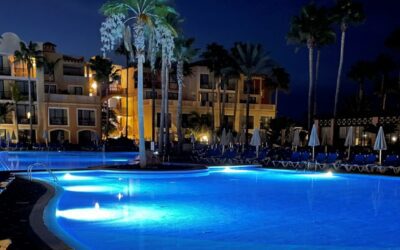 A member of the Just Travel Cover team jetted off for some winter sun this month, so we caught up with them to find out what's changed and what's...
read more