by Sam Leaver
-
22 June 2018
We've seen a boom in adventure holidays in recent years with interests and experiences now taking priority over luxury and comfort.
Adventuring is considered safer and more affordable than it has been in the past and with that in mind traditional sun, sea and sand holidays are now making way for hiking, wildlife treks and cultural tours.
Safari holidays are one way to have an unforgettable experience. Take a look at these five ideas for an adventure you will never forget.
Kenya
Best time to visit: January to March or July to October: in the dry season the animals are easier to spot in the lesser vegetation and you'll catch lots of action around the watering holes.
The birthplace of the safari holiday; think roaring African lions, herds of elephants, wildebeests and zebras. There are a vast choice of safari options available depending on your preference and budget, with the most famous game park being Maasai Mara National Reserve.​
At Maasai Mara you'll find the 'big five' (lions, elephants, buffalos, rhinoceros and leopards), along with 400 species of birds, hippos, jackals, giraffes, zebras, warthogs, wildebeests, hyenas, antelope, cheetahs, crocodiles and more.
Tanzania
Best time to visit: January or June to October: Again these are the dryer months so you're guaranteed to see plenty of animals. Be careful in January as it's particularly hot. The birthing season is December to March.
Home to the Serengeti Tanzania is a popular choice for first-time adventurers. Travel in a 4×4 driven by a professional local guide in search of the 'big five' and be amazed by the landscapes you pass through with the grass-covered savannas, extinct volcanoes and blossoming flowers.
There's also the option to split your trip with a relaxing beach break for some down time to round off your holiday. Our pick would be to head across to Zanzibar also known as 'The spice island' which offers white sandy beaches that stretch into the warm turquoise water of the Indian Ocean.​
Botswana
Best time to visit: May to November: The dry season in this part of Africa with October being the hottest month. You'll find herds or elephants and buffalo gathering in Chobe National Park if you visit in September or October.
In the 1970's Botswana was one of the world's poorest countries but today it's now one of the most expensive Safari destinations in Africa with prices for a week-long trip in low season costing more than £5,000 per person.
The Okavango Delta boasts more than 400 species of birds, with a large variety of water birds including herons and kingfishers. This is a sought-after area for bird watches who are looking to catch a glimpse of the wattled crane, slaty egret and Pel's fishing owl.
Madagascar
Best time to visit: April to mid-December but be prepared for all weather conditions as the country is large so the climate varies depending on your location.
If you're looking for a mixture of safari, city and beach we may have just found the perfect island for you. Madagascar lacks big game animals but it's a hidden gem and much more of an all-round holiday rather than just a safari – although there are plenty of chameleons, geckos and lemurs (over 100 species).
A visit to Nosy?Ankao is a must, you can visit the turtle beaches and pristine reefs as well as do a spot of whale and dolphin watching. You could also consider ending your trip in Mauritius, as it's only a shot flight away.
India
Best time to visit: India is a very large country but we suggest visiting any time from November to February you miss the monsoon rains and also avoid the intense summer heat.
A safari in India is a very different experience to a safari in Africa. There are a number of national parks to visit, you'll encounter tigers in the dense jungles and be privileged to see nature in its natural habitat.
India has 1,180 species of bird (9th most in the world) and you'll see a range of different mammals including; lions, monkeys, bison, deer, jackals and wild boar.
Don't forget your travel insurance
We cover more than 60 activities as standard on our travel insurance policies, however some may require a higher level of cover. You can check if your activity is covered by using the search box during the quote process – this will help you to find the level of cover required.
Whether you're planning a safari, trekking Kilimanjaro, whale watching or taking a helicopter trip to the Grand Canyon we've got a policy that will cover you.
Our Infinity Gold policy covers your trip for up to £12,500 cancellation per person, but if you need more cover call our office on 0800 294 2969 and we can look to cover you for up to £50,000 each.​
Compare prices from multiple insures online in minutes, we can cover most medical conditions and there's no upper age limits on our single trip insurance.
If you're unsure of what cover you need or to check if your adventure is covered get in touch with us on 0800 294 2969 and we'll help you find the right policy.
Insurance for pre-existing medical conditions
Compare up to 48 prices online in minutes with cover for hundreds pre-existing medical conditions including heart conditions, diabetes and cancer. Prefer to speak to someone?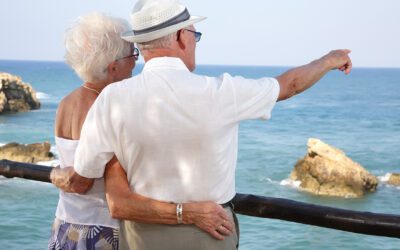 British holidaymakers who have been fully vaccinated could skip amber list quarantine rules under plans being drawn up by the government, according...
read more