by Dale Robinson
-
26 January 2022
There was even more good news for travellers this week as the government announced that Covid-19 tests for travellers arriving into England are to be scrapped.
From 4am on the 11th February you will no longer need to take a test on day two (after your holiday), if you're fully vaccinated. 
The news comes less than three weeks after the pre-departure tests were scrapped too, making going on holiday easier in 2022 than it has been for two years since the start of the pandemic.
The axing of the tests has lead to a surge in holiday bookings, particularly for half term and Easter, with Jet2 reporting a 30% increase on the previous week and referred to as a "game changer" by the airline's chief executive.
There has been a significant increase in enquiries for Travel Insurance too, which remains crucially important for those planning a holiday this year. 
When should I arrange my Travel Insurance?
If the removal of testing has prompted you to book a holiday, then now is the time to arrange your Travel Insurance. That's because your cancellation cover will start immediately, meaning you're covered should something go wrong before you go.
You can then get back to planning your trip, safe in the knowledge you're covered when you're away too, just in case things don't go to plan.
Get a quote online today and we'll compare multiple insurers for you to find the right policy at the best price. There's no age limit on our policies and cover for pre-existing medical condtions. 
*Cancellation cover starts immediately on single trip Travel Insurance and the date your policy starts on Annual Insurance. Terms apply.
Travel Insurance with no age limit
Whether it's Tenerife or Turkey, Travel Insurance is always a good idea. There's no age limit on our policies and cover for pre-existing medical conditions.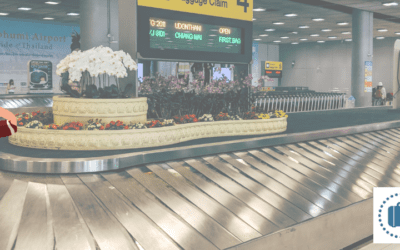 Smart Luggage, the award-winning, real-time insurance policy for lost luggage is now available to buy from just £3, even if you already have your...
read more