by Dale Robinson
-
11 January 2021
The new year brought about the end of the Brexit transition period, and with it some fundamental changes for UK travellers visiting Europe in the future.
There are changes in relation to passports, long stays and mobile roaming charges, but since Brexit trade talks began, people have been asking whether the Eurpoean Health Insurance Card (EHIC) would continue in its current format.
The EHIC card allowed UK holidaymakers to get limited cover for health issues when visiting EU countries.
However, it is important to remember it was never a substitute for Travel Insurance and it was never valid for cruise travel. The things the card covered you for varied from country to country and generally provided access to free or reduced state healthcare.
The EHIC did not cover cancellation of your trip, your baggage or any repatriation costs following a hospital stay, so you should still arrange Travel Insurance as soon as you have booked your trip.
Is my EHIC still valid?
Ultimately, now that Britain has left the European Union, the EHIC card will eventually cease to exist, however, if you already have one it will remain valid until the expiry date (note you will no longer be covered in Iceland, Liechtenstein, Norway or Switzerland).
What is the GHIC card?
The EHIC will be replaced by a new reciprocal healthcare scheme, the Global Health Insurance Card (GHIC) which will mean you can will soon come into play. 
You can apply for a GHIC card to access emergency medical care in the EU when your current EHIC card runs out. Both cards will offer equivalent healthcare protection when you're on holiday, including treatment needed for a pre-existing condition.
You don't need to apply for a GHIC until your current EHIC expires and the advice is to apply at least two weeks before you plan to travel to ensure the card arrives on time. 
Travel Insurance is STILL essential
Even before the UK's withdrawal from the EU, the government's message for Brits travelling to Europe (and beyond) was to take out Travel Insurance. That advice remains and the message is clear: it is crucial you get Travel Insurance as soon as you book a holiday. 
"Wherever you're travelling, getting the right travel insurance is one of the most important things to do before you go. It could save you and your family a lot of money and difficulty if things go wrong before or during your trip. 

It is recommended to take out an insurance policy as soon as possible after booking your trip, to make sure you're covered in the event of any changes before you depart." – UK Government.
This is because there are things that can happen (and costs that can mount up) which are not covered by the EHIC/GHIC.
Also, Insurance will provide cover if you need to cancel the trip for reasons beyond your control, such as falling ill, being made redundant or a family bereavement.
The level of cancellation cover should reflect the price you have paid for your holiday, and we recommend a minimum of £5 million medical cover when visiting Europe. You should also look for a minimum of £1m for personal liability and £1,000 for personal belongings.
Plus don't forget you can now take out Travel Insurance for Covid-19, with enhanced cover providing peace of mind regarding how Coronavirus could disrupt your plans.
How much does hospital treatment cost in Europe?
The cost of emergency medical treatment in the EU varies greatly but can be eye watering. We posted a blog recently with some real-life cases, explaining why Travel Insurance could save you thousands.
Severe food poisoning can cost £2,000 in Portugal
A heart attack in France can be £14,000.
Dislocated ankle in Tenerife: £10,454
Apply for a FREE Global Health Insurance Card
A UK Global Health Insurance Card (GHIC) gives you the right to access state-provided healthcare during a temporary stay in the European Union (EU).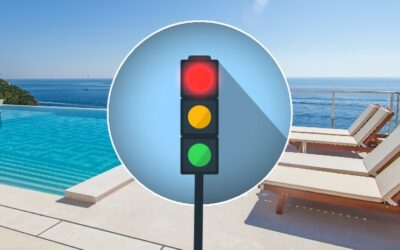 The government finally announced details of its much-awaited Traffic Light system yesterday, giving hope to sun-starved holidaymakers making plans...
read more