by Sam Leaver
-
27 July 2019
Bio: Hi there! I'm Cazzy, a type 1 diabetic with an ambition to become the first female who will travel to every country in the entire world with type 1 diabetes. I've had type 1 diabetes for 10 years and I don't let it hold me back. I run a type 1 diabetic travel blog called Dream Big, Travel blog with the mission to inspire other diabetics to travel the world.
When you have diabetes, it's important to try and keep yourself healthy in day-to-day life. This is just as important as any other person. This doesn't mean you have to stop enjoying nice things, or treat yourself! We all do.
But, if you'd like to try and make some healthier choices whilst you're on a 2 week holiday, a 3 day city break, or even a backpacking adventure, then keep reading below.
Research your food before you go holiday
If you find yourself on a carb counting plan, you can help make life a little easier by doing some research on the destination you're visiting. I always do this as it makes me excited about all the amazing food I get to eat! But it means you can look up the carbohydrate count and get a rough idea of what insulin you could be taking.
Of course, the final amount of insulin you will take will depend on a number of factors including, heat, time zones and whether you're drinking alcohol!
You can also download apps via your phone such as "Calorie King" or "My Fitness Pal", or if you prefer something physical, you can buy the Carbs and Cals book to take with you on your holidays.
They've just released a "world foods" edition, which is perfect if you're heading any away somewhere exotic.
Stick to what you know
When you head off on holiday, you always get the opportunity to try new foods, but this doesn't mean you're body will always react well to them.
For example, I can't eat rice back home, and my blood sugar doesn't perform well with pizza. So, as a general rule, I avoid both these things while travelling. If I know it doesn't work well at home, then being in a different climate will just make it more difficult.
Remember that higher carb food will require more insulin. So if you're having a bad blood sugar day or week, then just stick to lower carb foods:
Switch pasta for salad

Choose vegetable based sauces

Avoid heavy pasta and pizza and opt for vegetables
If you do want to eat heavy carbs, but use less insulin, then it's a good idea to take a walk or do some form of exercise after you've eaten. Perhaps do some sightseeing.
When heading off on an all-inclusive holiday, it can be easy to over consume. I actually tend to avoid buffets as I love food too much! But, I've got some tips to help you take control of the buffet.
Choose a smaller plate or if you want a larger plate, just fill half of it with vegetables or salad.

Fill up on soups and cold plates: These tend to be lower in carbohydrates so easier to manage your insulin.

Keep track: rather than taking your insulin before a meal, take it at the end once you know what you've eaten. It's easy to overeat when at a buffet, so track what you've eaten then give your insulin.

Drink water between meals: This helps send signals to your brain that your full!

Chew slower: Apparently we don't actually chew our food enough. We tend to eat too fast, so chew your food properly and you'll probably find your full quicker.
Know your sick day rules
Food poisoning is totally possible when trying new foods in new countries. It's even more possible just to fall sick because you're body isn't used to certain foods or spices.
Make sure you're aware of the sick day rules in case you do fall sick. You should also make sure you've got comprehensive Travel Insurance in case you do find yourself in hospital!
Remember to pack ketone sticks with you so you can monitor the situation when you are ill and you'll know when and if you need to seek medical assistance from a hospital.
I hope you find some of these tips useful for travelling with diabetes anywhere in the world. As with anything, it's important to monitor your blood sugars more closely when trying new foods abroad. If something doesn't work the first time, then just try again
Insurance for pre-existing medical conditions
Compare up to 48 prices online in minutes with cover for hundreds pre-existing medical conditions including heart conditions, diabetes and cancer. Prefer to speak to someone?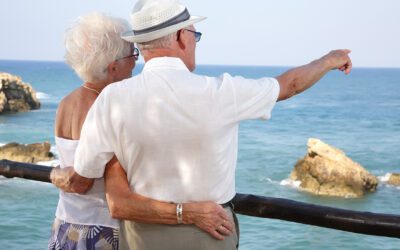 British holidaymakers who have been fully vaccinated could skip amber list quarantine rules under plans being drawn up by the government, according...
read more