by Sam Leaver
-
2 February 2020
Tuesday 4 February is World Cancer Day, a leading international awareness day that aims to unite the population in the fight against cancer. It aims to save millions of preventable deaths and inspiring individuals and organisations to take action.
At Just Travel Cover we aim to help people living with cancer by helping them fulfil their travel ambitions by ensuring they've got the right level of Travel Insurance.
Many standard Travel Insurance policies will exclude cover for cancer (and other pre-existing medical conditions) or will simply decline to provide cover if you have cancer. Unfortunately this can lead to large medical bills overseas as people could end up travelling without the right cover.
Here we take a look at some of the most popular questions we come across in relation to getting Travel Insurance cover for cancer.
Can I get Travel Insurance with cancer?
Yes, it is possible to get Travel Insurance if you have cancer or have had cancer in the past, but the advice is to use a specialist provider and ensure you have declared your cancer on your policy.
Travel Insurance will cover you if you require medical treatment abroad including cover for your pre-existing medical condition(s) whilst you are on holiday. It will also cover the cost of cancellation for your trip if you are no longer able to travel.
What type of cancer is covered by Travel Insurance?
Cover can be arranged for all types of cancer. This includes the four of most common types of cancer:
Breast cancer
Lung cancer
Prostate cancer
Bowl cancer
When getting a quote on our website you can search for your condition using our online medical system. From there you will be guided though some questions in relation to your cancer. If you would prefer to speak to someone our award-winning staff can talk you through the quote process by calling us free on 0800 294 2969.
How much is Travel Insurance for someone with cancer?
We work with specialist travel insurers who provide cover for hundreds of medical conditions including cancer.
The price you pay for Travel Insurance will vary depending on the severity of your cancer. If you are currently undergoing cancer treatment such as chemotherapy or radiotherapy and are struggling to obtain cover, it could be easier and cheaper to find Travel Insurance once you have completed your treatment.
Cover for cancer that is in remission?
There may be more cover options available to you if your cancer has been in remission for a number of years, however this still needs to be declared on your Travel Insurance policy.
Our medical declaration asks if you have 'EVER had treatment for any type of cancer, whether in remission or not.' You will need to ensure the condition is listed on your policy to make sure your cover is valid.
Can I get cover if I have terminal cancer?
If your doctor has advised you that your cancer is terminal we may still have some cover options available to you. As with all medical conditions, the specifics of your condition will determine whether or not we can offer cover.
Compare prices for Travel Insurance with cancer?
Before you arrange your trip you should check that you are fit to travel with your doctor. Arrange your Travel Insurance as soon as you have booked your holiday, having your Travel Insurance in place will mean that you are covered for the cost of any payments that you have made should you need to cancel your trip due to unforeseen circumstances or illness.
You can compare up to 48 prices online today from a range of specialist insurers.
Insurance for pre-existing medical conditions
Compare up to 48 prices online in minutes with cover for hundreds pre-existing medical conditions including heart conditions, diabetes and cancer. Prefer to speak to someone?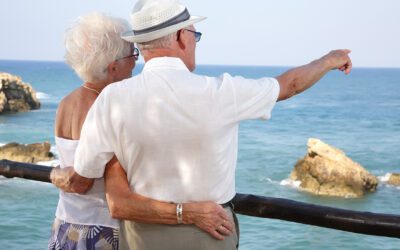 British holidaymakers who have been fully vaccinated could skip amber list quarantine rules under plans being drawn up by the government, according...
read more