by Dale Robinson
-
22 September 2021
The USA is easing its Coronavirus travel restrictions, reopening to fully vaccinated travellers from the UK in November.
Foreign travellers will be allowed into America for the first time since Donald Trump enforced a travel ban last March, due to the Covid-19 pandemic. 
That's welcome news for the more than 5 million UK holidaymakers who head across the pond every year, as well as businesses and those with loved ones in the states.
UK citizens entering the USA will need to be fully-vaccinated against Coronavirus and show proof of a negative test within three days of travelling.
Do I need Travel Insurance to travel to the USA?
In addition to being vaccinated and providing a test, Travel Insurance will be one of the most important things to arrange before you travel, with the cost of medical treatment in the USA notoriously high.
On average, medical services are twice the costs of care in other developed countries.
If you need medical care in America, bills can run into tens of thousands very quickly, while the total cost could exceed £100,000 if your condition necessitates a long hospital stay.
Even the ambulance to get you to the hospital will start at approx $400 and costs will mount up right away. Take a look at these eye-watering figures:
An overnight stay in ER could cost $5,000
The ambulance to get you there could cost you $1,200
An X-Ray or blood test could cost anything from $150 to £3,000
A sprained or borken wrist could cost $7,000-$10,000
A hip fracture could lead to a $40,000 bill
When it comes to pre-existing medical conditions even medication can be costly – for example you could pay up to $500 for diabetes medication or $350 for medication for cholestoral.
For treatments like breast cancer or surgeries such as a heart bypass, the costs could be as high as $300,000, and an air ambulance could reach a staggering $200,000!
Arranging Travel Insurance could help avoid a potentially life-changing medical bill should something go wrong during your holiday.
Plus, you'll also be protected for holiday cancellation and loss / theft of baggage and belongings too.
Fortunately, you can arrange Travel Insurance for a holiday to the USA quite quickly, providing the peace of mind you need to get back to planning your trip.
What type of Travel Insurance should I get?
You have several options when getting a quote from Just Travel Cover:
Single trip cover: cover for one holiday with defined dates from 1 – 365 days. If you arrange single trip cover remember that your cancellation cover starts immediately.
Annual worldwide Cover (including holidays to USA, Canada and the Carribean). An annual policy may work out cheaper if you're planning multiple holidays in a 12 month period. When shopping around you may see some options for worldwide cover that do NOT cover the USA, so please be careful. When getting a quote online with us, all of the policies we show you include cover for America. With annual insurance your cancellation cover starts the day that your policy starts.
We recommend always starting with a single trip quotation, and we will show you an annual price if there is a policy available. You can get Travel Insurance for yourself, you and your partner, your family, or a group.
What is covered by Travel Insurance for the USA?
Since the Covid-19 pandemic there has been a shift in people looking at exactly  what is covered on a Travel Insurance policy. We'll search our panel of insurers to find the cover that you need and we can offer bronze, silver and gold options which provide different levels of cover under each section – the amount of excess you will need to pay varies, but we do have policies with zero excess.
You will also be covered for:
At least £5m medical cover (up to £15m) which is important due to the high costs involved
Emergency medical expenses also includes things like accommodation and repatriation, should your stay be extended due to a period of time in hospital.
Cancellation and curtailment
Covid-19 cover available (medical and cancellation)
Lost, stolen or damaged baggage
Disruption and delays
Legal / personal liability cover (for example if you face legal costs due to an incident that happens when you're in the USA)
Smart Luggage (included in gold and optional on bronze/silver) – real-time automated payments if luggage is delayed or lost.
There is no cover if you travel against FCDO advice. Further terms apply.
So, if the lifting of the travel ban has inspired you to book a holiday to America then don't forget your Travel  Insurance for the USA. Get a quote today using the link below.
Travel Insurance for the USA
Compare up to 48 prices online in minutes with cover for hundreds pre-existing medical conditions including heart conditions, diabetes and cancer.
Data/costs supplied by International Insurance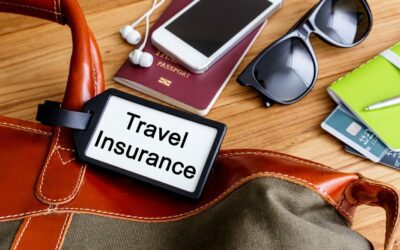 The government's decision to ease restrictions on international travel has sparked a flurry of holiday bookings and boosted consumer confidence,...
read more