Travel Insurance Central America
It is always worth taking out Travel Insurance, but it becomes even more important when travelling to parts of the world where medical costs can be sky-high.
Travel Insurance for Central America
Central America is the southernmost region of North America. Located between Mexico and South America is is made up of seven countries: Panama, Costa Rica, Nicaragua, Honduras, El Salvador, Guatemala and Belize. 
Central America is a compact region, situated next to the United States of America and the Caribbean islands and is a very popular holiday destination amongst tourists, especially solo travellers, cruisers and adventure seekers.
Whether you want to see Tikal's temples, dive into Belize's coral reefs or wake up to the sound of howler monkeys on the Osa Peninsula, one thing you'll need to pack is your Travel Insurance – and we can help by comparing multiple insurers for you to find a policy that suits your needs, whether you're visiting one or more of these countries.
Packed with culture and surprises at every turn, Central America is an adventure waiting to be discovered.
Take a look at our guides to some of the most popular countries in Central America.
Should I get Travel Insurance if I plan on travelling to Central America alone?
Whether you're travelling alone or as part of a group, you should always make sure you have Travel Insurance in place. Just Travel Cover can help you find a tailor-made Travel Insurance policy before you depart for Central America. If you are thinking about travelling on your own, you should arrange cover as soon as you book so that you're covered for cancellation. There are a few things you should also consider, with safety and security top of most people's agenda. Arranging your Travel Insurance will provide the peace of mind you need to enjoy your travels, knowing that you will be covered should the unexpected happen, such as needing emergency medical treatment, or loss/theft of baggage. 
Take a look at our blog post on Solo Travel for further information.
What's covered in a Travel Insurance policy for Central America?
Our Single Trip and Annual Trip policies are intended to provide you peace of mind on your Central American adventure. With each insurer on our panel there are usually three levels to choose from; bronze, silver and gold, which typically provide additional benefits, higher limits and lower excesses as standard. You'll be protected against the following, depending on the level you select:
Annual Trip Travel Insurance – 
​​Start your policy up to 90 days in the future

Cover for up to 93 days per trip (terms apply)

Unlimited number of trips in the UK, Europe and Worldwide in the cover period
Single Trip Travel Insurance –
Single trips of up to 365 days
What's Covered?
Hundreds of Pre-existing medical conditions

Available for travellers of all ages*

24/7 emergency medical assistance

Medical expenses up to £15 million per person

Cancellation/Curtailment up to £12,500 per person

Personal Liability up to £2 million per person

Lost, damaged or stolen baggage up to £3,000 per person

Smart Luggage option which provides up to £550 if your luggage is delayed or lost – find out more.
Should I include activities in my Central American Travel Insurance policy?
Yes! Central America is a playground for adventure lovers. If you've made arrangements or are considering doing anything dangerous, you should declare this when purchasing insurance – check the activities covered in "pack A" as standard and look out for anything more adventurous in "pack B", then select as appropriate. For anything not listed, give us a call, but be aware that some insurers will not cover you if you need medical attention from an incident caused by an undeclared activity.
If something goes wrong while I'm in Central America, how do I make a claim?
Notify your Travel Insurance provider as soon as possible if you need to make a claim. Typically this may be done over the phone or by completing an online claim form. Terms will vary by the insurer and the information needed will be in the policy documents which you can access via your account. Each insurer's claims department is different – to find out more about our providers, take a look at our brand showcase page.
You will need to provide all required paperwork and your insurance company will tell you what you need to do next and give you any documents you'll need. 
In the event of a medical emergency, have your Travel Insurance information handy, especially the medical assistance telephone number. Some hospitals need proof your insurance will cover the medical bills before providing treatment.
Cover for Pre-Existing Medical Conditions
Emergency medical, hospital and repatriation expenses up to £15m
Emergency dental care
Accommodation expenses
24 hour medical assistance line
We Compare Prices From These Insurers
Click here to download the Policy Wording and Insurance Product Information document for all insurers. In the event you are unable to find a suitable product from our panel of multiple providers, you can find contact details of some additional Insurers who specialise in travel insurance for people with serious medical conditions here, or call 0370 950 1790 for more information.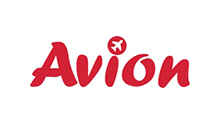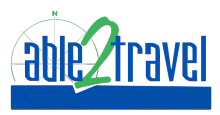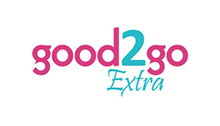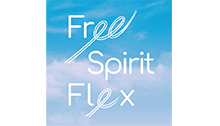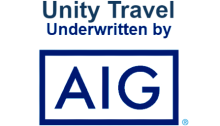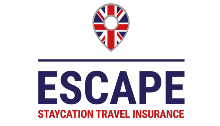 Single Trip Travel Insurance With Pre-Existing Medical Conditions – No Age Limit
Once you complete our simple and quick online medical screening, you will get a range of quotes from our panel of trusted insurance underwriters with a choice of policies to match your needs. We take away the worry by covering you for medical treatment abroad, cancellation, missed departure, lost travel documents, and personal belongings – so you can focus on having a great time!
Instant Protection From The Moment You Buy Your Single Trip Travel Insurance Policy
It is quick and easy to buy your single trip cover online anytime, 7 days a week. Your cancellation cover starts from the moment your complete your purchase, so if you are unable to travel for an insured reason, you may be able to recover the cost of your holiday.
To be eligible for cover you must:
be resident in the UK, Northern Ireland, the Channel Islands, or the Isle of Man for more than 6 months
be registered with a GP at your place of residence
purchase the policy prior to leaving the UK on your planned trip
Our Latest News
Read the latest news from Just Travel Cover.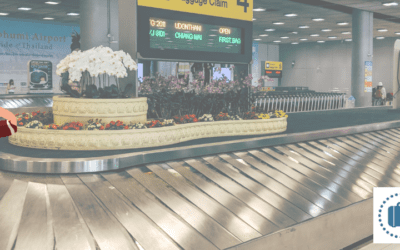 Smart Luggage, the award-winning, real-time insurance policy for lost luggage is now available to buy from just £3, even if you already have your...
read more