by Sam Leaver
-
6 May 2018
There has been an increase in the number of** people travelling on their own** with more than one in six travellers taking a solo break in the past 12 months.
18% of over 55s took a solo holiday over the last year with the majority stating that "having the opportunity to do what they want" as the most common reason for travelling alone.
If you're considering a solo trip next year take a look at these top seven tips to help you make the most of travelling alone.
1. Look at travelling out of season
If you're thinking about heading away in the peak season – July or August in the Med, you will be required to pay a single person supplement. This charge is added to the cost of your holiday as they are normally priced per person based on two adults sharing accommodation.
However if you're booking with the hotel directly or via a travel agent or tour operator they should be more flexible with the price if you plan on travelling out of season in May, June, September or October as the hotels have less chance of being fully booked.
2. Check out singles holiday specialists
The increase in demand for solo travel holiday has led to an increase in specialist holiday providers catering for this type of holiday. A quick visit to this page of the ABTA website will bring up a range of specialists form adventure holidays to city breaks and more.
Always compare prices before booking, just because these companies specialise in solo travel it does not necessarily mean that they are the cheapest.
3. Looking for an adventure? Consider a small group package
If you're the adventurer type that wants to go it alone then consider using a specialist small group adventure holidays provider. You'll enjoy the excitement of travelling solo, but with the expert guidance of tour leaders and the company of like-minded travellers.
These providers will pair you up with other single travellers, however as these are adventurer holidays for small groups this could also mean that you're grouped with families, groups of friends and couples.
4. Leave a copy of your travel plans with friends and family
Provide your family and friends with some peace of mind by leaving them a detailed description of your travel plans that includes your flight times, hotel reservations and a brief plan of your planned activities.
It's also a good idea to carry a list of your emergency contact information in the event of something unexpected happening such as losing your credit card or feeling unwell.
5. Use lightweight luggage and pack as little as possible
Think ahead; when travelling on your own you'll want everything to go smoothly and having to lump a huge bag around will be an inconvenience that you don't really need.
When packing your bag ask yourself, do I really need this? Can I easily buy this when I get there? This should help you save a little room in your case for some souvenirs.
6. Ask you hotel concierge or receptionist for tips on where to go
Advice from a local is invaluable, they can tell you which touristy restaurants to avoid and they'll really help you to immerse yourself in the culture.
If there's no one to speak to at your hotel you could ask in a local shop or visit the tourist information centre for more advice.
7. A smile means the same thing in all languages
Whilst most people are friendly and helpful it's important to remember different cultures and depending on where you and the time of day people might not always have time to help give you directions. The best thing you can do is put on a smile and be patient – looking out for local police is always a good idea if you're lost!
Travel Insurance for solo travel
It's always important to purchase comprehensive travel insurance prior to travelling.
This will cover your personal possessions and baggage in the event that they are lost, stolen or damaged. Some of our insurers will also provide cover for your gadgets and mobile phone (ask for more information).
Travel insurance will also cover any medical costs should you require treatment. For a solo traveller the insurance company will cover the cost of getting a close relative to your bedside where necessary, should you end up having a hospital stay.
Compare multiple prices on our website including cover for pre-existing medical conditions.
Alternatively call our UK based office on 0800 294 2969 and we will help you find the right policy to cover you and your trip.
Insurance for pre-existing medical conditions
Compare up to 48 prices online in minutes with cover for hundreds pre-existing medical conditions including heart conditions, diabetes and cancer. Prefer to speak to someone?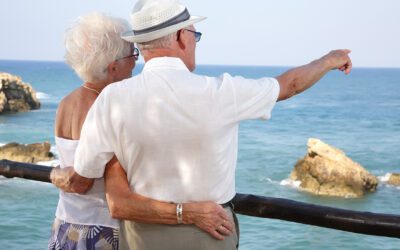 British holidaymakers who have been fully vaccinated could skip amber list quarantine rules under plans being drawn up by the government, according...
read more