Travel Insurance Europe
For holidays to Europe, be sure you have the correct Travel Insurance.
European Travel Insurance
With millions of Brits travelling to Europe for leisure or business every year, it is critical to understand the requirements and have the proper travel documentation, including top-quality Travel Insurance.
Currently, residents of the United Kingdom do not require a visa to visit EU countries. However, as the UK is no longer a member of the European Union, new restrictions apply.
Browse Travel Insurance for European destinations
Do I need Travel Insurance for Europe?
Yes, although Travel Insurance is not mandatory, it's a good idea when travelling in Europe. The European Health Insurance Card or Global Health Insurance Card  (EHIC/GHIC) is an important travel document, but it is not a substitute for Travel Insurance. While visiting Europe, the Foreign, Commonwealth and Development Office recommends carrying both an EHIC and independent Travel Insurance. 
An annual European travel insurance policy will provide cover for all countries in Europe, but always check which countries are included, as some insurers do not class certain countries as Europe; for example, to be covered for Egypt you would need a worldwide policy or a single trip policy to Egypt.
Your Travel Insurance will provide you with a safety net if you become sick or have an accident, your possessions are lost or stolen, or you have to cancel your trip. For further information check out our blog here.
What does my EHIC cover?
An EHIC is not an alternative to Travel Insurance and we recommend you consider carrying both forms of documentation while abroad. Following Brexit, UK citizens can no longer apply for an EHIC. However, if you already have one that was issued before the end of 2020, it will be valid until the expiration date. 
The UK government has introduced a replacement to the EHIC called the Global Health Insurance Card (GHIC). You can apply for a GHIC here and it should arrive within 10 working days. 
Having an EHIC or GHIC will grant you cover for emergency medical care in a publically-funded facility. It is important to remember neither of these cards will cover repatriation. For more information check out our blog here.
What cover do I need for Europe?
Travel Insurance for Europe covers visitors for travel to any European Union country and also a range of non-EU states, such as Iceland and Turkey. Always check the small print of your policy to be sure your holiday destination is covered. Also, consider the upper age limit, pre-existing medical conditions, and whether you want a single trip policy or annual multi-trip cover.
What types of Travel Insurance are available for Europe?
We work with a range of insurers to help you find a policy that meets your travel and health needs, tailored to your requirements. You'll need to consider the following:
Single or annual policy

The destination

The duration

Age

Pre-existing medical conditions

Any activities you intend on doing (note more than 60 included as standard)

How often you'll be travelling over 12 months

How many individuals are going on the trip
Whatever your situation, you should get the correct amount of cover that is suited to your specific needs. We offer cover for: 
Pre-existing Medical Conditions 

Travel Insurance with no upper age limit

Single Trips up to 365 days.

Annual Multi-Trip Insurance

Business Travel Insurance

Group Cover

Cruise Travel Insurance

Couples/Family

School Travel Insurance
Cover for Pre-Existing Medical Conditions
Emergency medical, hospital and medical expenses up to £15m
Repatriation (the cost of getting you home)
Emergency dental care
Accommodation expenses
24 hour medical assistance line
We Compare Prices From These Insurers
Click here to download the Policy Wording and Insurance Product Information document for all insurers. In the event you are unable to find a suitable product from our panel of multiple providers, you can find contact details of some additional Insurers who specialise in travel insurance for people with serious medical conditions here, or call 0370 950 1790 for more information.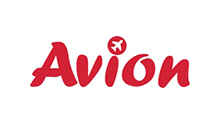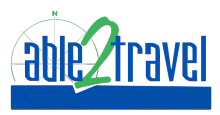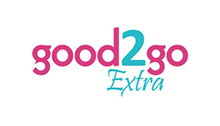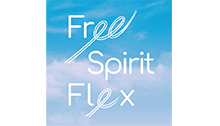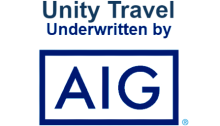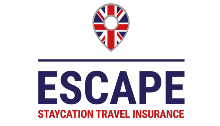 Single Trip Travel Insurance With Pre-Existing Medical Conditions – No Age Limit
Once you complete our simple and quick online medical screening, you will get a range of quotes from our panel of trusted insurance underwriters with a choice of policies to match your needs. We take away the worry by covering you for medical treatment abroad, cancellation, missed departure, lost travel documents, and personal belongings – so you can focus on having a great time!
Instant Protection From The Moment You Buy Your Single Trip Travel Insurance Policy
It is quick and easy to buy your single trip cover online anytime, 7 days a week. Your cancellation cover starts from the moment your complete your purchase, so if you are unable to travel for an insured reason, you may be able to recover the cost of your holiday.
To be eligible for cover you must:
be resident in the UK, Northern Ireland, the Channel Islands, or the Isle of Man for more than 6 months
be registered with a GP at your place of residence
purchase the policy prior to leaving the UK on your planned trip
Our Latest News
Read the latest news from Just Travel Cover.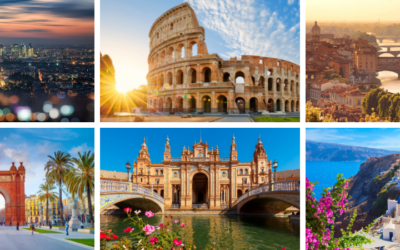 Where to go for the best romantic break With Valentine's Day just around the corner we're already hearing from couples who have booked their next...
read more