by Sam Leaver
-
22 February 2018
Travelling with pre-existing conditions can be tricky; long queues at departure gates, busy conditions on flights, coaches or trains can be hard enough when you're in good health, but much worse if you are one of the 15million people in the UK living with a medical condition.
If you are travelling with a medical condition we've picked out some top tips you might not have thought of yet below, but if you'd like to speak to a member of our travel team about travel insurance with medical conditions you can call us on 0800 294 2969 absolutely free, or get a quote online with our easy medical screening process.
1. Get your EHIC
Get your free European Health Insurance Card (EHIC). It will cover standard state run emergency treatment in the EU and countries where the UK has health agreements.
The cover provided by the EHIC is not a replacement for travel insurance as it will only cover basic treatment and may not include the cost of an ambulance or medication. You will not be covered for cancellation or baggage cover on your EHIC.
The EHIC should be used in conjunction with your travel insurance as showing one prior to receiving treatment could reduce or waive your policy excess, should your treatment not be covered by the state and you need to claim on your travel insurance policy.
Never pay for an EHIC card, only apply via the official NHS website.
2. Packing your case
Pack your medication in your hand luggage (especially if you are lucky enough travelling long haul), remember that you're able to carry essential medicines of more than 100ml in your hand luggage as long as you have an accompanying note or prescription from your GP.
Consider buying or taking a pill organiser which will save space in your hand luggage, rather than having to take bottles of medication onto the plane. This also means you can carry the correct amount of medication much more conveniently.
Always take a copy of your prescription (this will come in handy in the unfortunate event that you lose your medication or your baggage is delayed or lost in transit).
Have your important travel insurance information to hand or make a note of your policy number and the important claims helpline numbers. You can access your policy via your online account 24/7.
Don't leave anything until the last minute, make sure you start planning as soon as you've booked, this will ensure you avoid any last minute stress.
3. Important emergency numbers around the world
In the UK 999 is ingrained into our brains from an early age, but it's good to know what number to dial if you get into trouble when on holiday.
Here's our list of commonly used emergency numbers for popular destinations around the world:
• 112 – Europe (most European and some African and Asian countries have adopted this number)
• 911 – USA, Canada, Mexico (commonly used in the Caribbean, South and Central America and Oceania)
• 000 – Australia
• 111 – New Zealand
You can check the emergency telephone number for the country that you are visiting online.
4. Arrange your travel insurance
We recommend arranging your travel insurance as soon as you book your holiday, this way you'll be covered for cancellation and have peace of mind that one thing is ticked off your to-do list.
You can get travel insurance for your pre-existing medical conditions including heart conditions, diabetes, cancer and mental health conditions.
You don't need to know the name of your medication, all we ask is the name of your medical condition, the number of medicines that you take for it and a few more related questions.
If you plan on taking more than 1 trip in the next 12 months ask about our annual travel insurance which could save you money.
Compare travel insurance quotes online or if you prefer to speak to someone call our award-winning office on 0800 294 2969 and we can help find you the best policy to suit your individual needs.
Insurance for pre-existing medical conditions
Compare up to 48 prices online in minutes with cover for hundreds pre-existing medical conditions including heart conditions, diabetes and cancer. Prefer to speak to someone?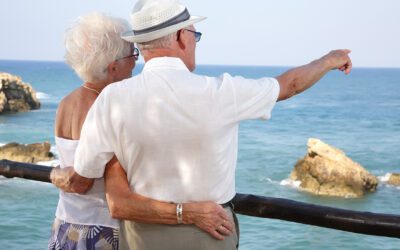 British holidaymakers who have been fully vaccinated could skip amber list quarantine rules under plans being drawn up by the government, according...
read more