by Sarah Forster
-
6 September 2022
As the cold weather draws closer and shorter UK days dawn we're already dreaming of our next holiday.​
If you're lucky enough to be planning an escape for some winter sun we've looked at 5 top winter sun destinations to provide a bit of last-minute inspiration.
So where will your next adventure take you?
Best for relaxation: Cyprus
Cyprus has some of the mildest winters in the med with temperatures around 20 degrees Celsius. During the winter months you can expect around 180 hours of sunshine, which is the same as the UK in May!​
There's plenty to do on the island but we recommend recharging your batteries on the beach. The sea should be warm enough to enjoy a swim around Aphrodite's Rock near Paphos – perfect for all you romantics.
Best for culture: Malta
Although it has similar temperatures to Cyprus, Malta is often forgotten about in the winter months. This is a welcome bonus as you can explore the less crowded streets of Valletta or visit the quiet beaches of nearby Gozo.
In Valletta you'll have a range of museums and galleries on your doorstep and you can expect sunshine and a blue sky with temperatures dipping in and out of the low twenties.​
Best for all of the family: Lanzarote​
The Canary Islands are the warmest place in Europe at this time of the year and our island of choice for a multigenerational break has to be Lanzarote.
The purpose-built tourist resort of Costa Teguise offers something for all of the family with a great selection of shops, restaurants and bars. There's also a waterpark, golf course and aquarium nearby to keep all of the family busy.
​Best for adventure: Dubai
Dubai enjoys hot weather all year round and you'll prefer the slightly cooler temperatures when compare to the intense summer heat. (You'll also escape the British rain).
The possibilities are endless, so whether you want to try a desert safari, climb the Burj Khalifa or shop at one of the largest malls in the world – there's an adventure to suit you.
Best long haul: Mexico
The weather is cooler at this time of the year but still in the high twenties, November is the beginning of the dry season although you may encounter the occasional downpour, which is a welcome relief from the humidity.
The Caribbean coast of Mexico, Yucatán Peninsula and the Mayan Riviera host a mix of ancient and modern cultures. We recommend a visit the Mayan ruins of Tulum, Coba and Chichen Itza for some a lesson in Mexican history and culture.
Winter Sun Travel Insurance
If you're planning an escape for some winter sun remember to arrange your travel insurance as soon as you've booked your holiday.
You'll have peace of mind that you're covered for cancellation in the event that you're no longer able to travel.
Specialist Cruise Cover
Ask us about our specialist cruise cover which includes the following;​
Missed Port Departure
Cabin Confinement
Unused Excursions
Itinerary Change
Cruise Interruption
Winter Travel Insurance
Whether you're looking for some winter sun or heading off to the slopes. At Just Travel Cover we compare prices with no age limit and cover for pre-existing medical conditions in minutes.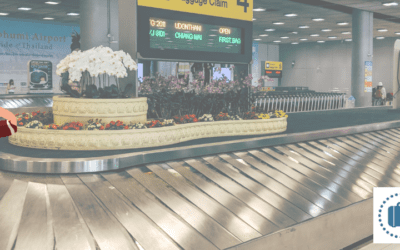 Smart Luggage, the award-winning, real-time insurance policy for lost luggage is now available to buy from just £3, even if you already have your...
read more