by Sam Leaver
-
22 April 2017
After the recent spate of bad weather it's hard to believe that it is Easter next weekend, but with more snowfall expected it could fall at the perfect time for an early spring break.​
With children breaking up from school for a fortnight families across the UK are expected to be packing up their suitcases and opting for sunshine over showers this April. Plus with three-generation holidays on the rise, we've spoken to many grandparents this week who are travelling with their children and grandchildren for a fun-filled week of family fun.
On that note we've come up with 12 top tips to ensure your family holiday goes without a hitch:
The key is in the planning…
Involve everyone – especially the kids!

Make a group decision on the length of the trip (and of course where you'll be going).

Once you have decided on your destination, plan your excursions and try to make sure everyone is entertained.

Have you planned how you're all getting to the airport?
Documents
Check passport expiry dates to avoid last-minute drama.​

Renew your European Health Insurance Card (EHIC) online.

Print and double check all of your travel documents well in advance.
​If you're treating the grandchildren to a break – the Home Office advises that you should have evidence of your relationship to the child, maybe take a photocopy of their birth certificate and/or a written letter of consent, you can use this free template to help.
Essentials
If kids, parents or grandparents are travelling with medical conditions remember to pack your medication and take a copy of your prescription too.

Don't leave your packing until the last minute – don't underestimate the sun at this time of year and take your sun cream.

Travel money – budget for each day and remember to take a little extra!

Arrange family travel insurance – we can help with that.
Heading on holiday soon?
Remember to arrange your travel insurance as soon as you've booked your holiday as this will cover the cost of your trip should you need to cancel.
You'll also be covered for your gadgets whilst you're away so no need to worry if one of the kids drop your iPad in the pool.
And with up to £15million medical cover you can travel with peace of mind you'll be covered should you have a trip or slip and need to take an unexpected trip to the hospital (remember that you may not be covered for injuries if you're intoxicated).
You can arrange your travel insurance online or alternatively call our award winning customer service staff on 0800 294 2969 and we can help you find a policy to suit your requirements.
We hope you enjoy your next trip.
Insurance for pre-existing medical conditions
Compare up to 48 prices online in minutes with cover for hundreds pre-existing medical conditions including heart conditions, diabetes and cancer. Prefer to speak to someone?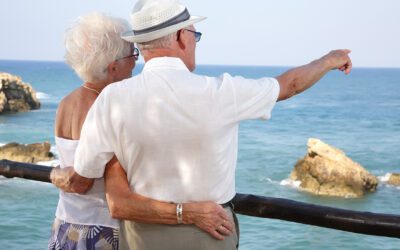 British holidaymakers who have been fully vaccinated could skip amber list quarantine rules under plans being drawn up by the government, according...
read more