by Sam Leaver
-
22 November 2019
Bio: Hello readers! My name is Ella, I'm a globetrotting freelance writer and I usually cover articles on worldwide travel, British culture and family wellbeing. On a typical working day, you'd either catch me at my home with my Labradors in The Cotswolds or in a quirky café thousands of miles away from home. In my spare time, I like to read up on different cultures, rock climbing and hiking.
Travelling is a great way to spend time with a person that you care for. You both get to see sites that you have never experienced before and to immerse yourself in different cultures. Live-in care providers, Helping Hands, say that "long-term care isn't just about meeting daily living needs; it's about facilitating an independent, sociable lifestyle and achieving goals", so they make every effort to enable travel for all disabilities. However, travelling with someone who needs full-time care can be difficult. Here are 10 tips to help make the process a lot easier.
1. Think about hiring professional help for the trip
If the loved one you are travelling with is likely to need a lot of care while you were away it may be worth hiring the services of a professional to go with you. Doing this takes a lot of the pressure off you as a carer and helps make the trip more enjoyable for you both.
2. Make sure your loved one gets a health check before travelling
If you are travelling with someone who has a condition such as Alzheimer's, you need to make sure that they get a full health check before they travel. You should also make sure that they have any vaccinations required for the trip.
3. Pick an appropriate destination
You may find the idea of going to a specific destination appealing. However, you also need to make sure it's the best choice for your loved one. You need to make sure that the destination you choose is a good fit for both of you, given your loved ones health issues. Seek advice from a medical professional if you have any doubts.
4. Make use of direct flights
If you are travelling with someone who has health issues it's always a good idea to choose the most direct flights that involve the least amount of transfers. This makes life a lot easier for you and for the person you are caring for.
5. Make special requests well in advance of travel
If you are taking a flight with the person that you are caring for, you should always make special requests when you book the flight. These requests could include wheelchair assistance, expedited boarding or seats that provide for extra legroom. Making the request as soon as possible means that you are more likely to get the help that you need.
6. Invest in good travel insurance
You can never be too careful when it comes to investing in good travel insurance, especially when the insurance is required for someone who has health issues. Make sure that the person you are travelling with has travel insurance that covers them for all eventualities that are connected with their health issues.
7. Make sure that all emergency information is to hand
To make it easier to care for someone while travelling, you should make sure that you have all the necessary information within easy reach. This information includes details about medication that the person may need, dietary restrictions and any emergency contact numbers that are necessary.
8. Be safety and security conscious
Anyone who is going on a trip wants to make sure that it's as stress-free as possible. This applies to you and anyone that you are caring for. In order to help make sure that this is the case, you should ensure that your loved one is not exposed to any unnecessary danger. Make sure their valuables are kept safe and that they have an identity bracelet in place, so that it's easy for the two of you to be reconnected if you are ever separated. This is especially important when the person you are caring for has a condition such as Alzheimer's.
9. Choose appropriate activities carefully
There are plenty of activities that you and the person you are caring for can take part in while you are away on your trip. However, you need to make sure that you choose activities carefully. You also need to make sure that the provider is able to cater for your loved one and any health conditions, or physical restrictions, that they have.
10. Be realistic about the trip
One of the most important things to remember, if you want to make the trip easier and more memorable, is that you need to be realistic. Do not be overambitious when planning the trip, and always take into account the restrictions of any health issues that the person you are caring for has.
Travel is an opportunity that should be open to everyone. It can be an exciting adventure for you and the person that you care for. Taking into account the tips in this article can help make the trip more successful for you and your loved one.
Insurance for pre-existing medical conditions
Compare up to 48 prices online in minutes with cover for hundreds pre-existing medical conditions including heart conditions, diabetes and cancer. Prefer to speak to someone?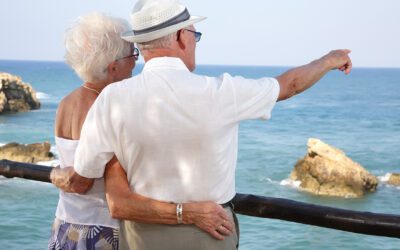 British holidaymakers who have been fully vaccinated could skip amber list quarantine rules under plans being drawn up by the government, according...
read more