by Sam Leaver
-
18 February 2019
We love hearing from our customers, especially if we've helped them find the cover they need to fulfil their own travel ambitions.
Recently we helped Mr Garson find travel insurance for a trip to Berlin; he was visiting his son who has worked in Germany since 2007 and this was his 45th visit in that time, notching up more than 100,000 kilometres on 84 EasyJet flights from Glasgow airport!
On speaking to Mr Garson we got a feel for his thirst for travel and love for Berlin, plus of course the heart-warming story of him visiting his son at Christmas time.
It was therefore disappointing to hear that the task of finding medical travel insurance was onerous, with Mr Garson feeling like his age was a barrier to travelling, despite him being in "cracking health" and even at 81, feeling like he "easily passes for someone in their 60s"
That was until he found us – our travel insurance consultant took him through our simple medical screening process, compared prices across all of our specialist insurers and found him the ideal policy tailored to his needs for his next trip to Germany to see Graeme.
Mr Garson was delighted with the service and even booked a second trip (and took out another insurance policy) a couple of weeks later.
His love for Berlin is clear to see, and Mr Garson knows the city inside and out; here are his top 10 tips for the places not to miss on a visit to the German capital.
1. The Berlin Mauer (Wall)
The wall divided Berlin for 28 years from 1961 and finally came down in 1989. A section of wall with graffiti still stands as a monument to Berlin's turbulent past, but also its triumphant recovery.
2. The Brandenberg Tor (gate)
The only remaining gate which people used to enter Berlin. Now a national symbol of peace and unity.
3. The Oberbaumbrucke
The very place where political prisoners were exchanged up until 1989 when the Wall came down.
4. Kaiser-Willhelm Church
Another famous landmark, the tall ruin near Berlin Zoologischer Garten is a reminder of Berlin's destruction during the war.
5. The Kaufhaus des Westens
The largest store in Germany, Berlin's equivalent to Harrods of London, it's HUGE!
6. The Reischstag
The building served as the German parliamentary building until it was servery damaged by fire in 1933.
7. The World Clock
An impressive large turret-style clock located in the public square of Alexanderplatz in Mitte, the clock displays the time from 148 major cities around the world.
8. The British Embassy in Wilhelmstrasse
The only Embassy in Germany to be built under a Private Finance Initiative, the buildings architecture is one not to be missed.
9. The Olympia stadium
Originally built to host the 1936 Summer Olympics, the stadium has been home to Hertha BSC football team since 1963.
10. The Stasi Prison Hohenschoenhausen
The former political prison is now a museum and memorial.
Share your story
We love speaking to people like Mr Garson and we're delighted to have played a small role in helping him see his son and visit the city he loves.
To share your story and for the chance to be featured on our newsletters please contact marketing@justtravelcover.com.
Travel Insurance
For Travel Insurance with no age limit, give us a call today or get a quote online.
Insurance for pre-existing medical conditions
Compare up to 48 prices online in minutes with cover for hundreds pre-existing medical conditions including heart conditions, diabetes and cancer. Prefer to speak to someone?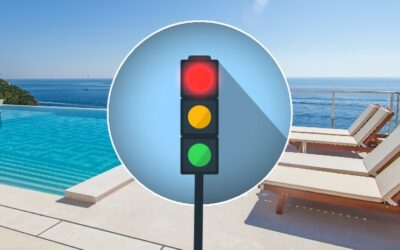 The government finally announced details of its much-awaited Traffic Light system yesterday, giving hope to sun-starved holidaymakers making plans...
read more