by Dale Robinson
-
8 May 2021
Do I need Travel Insurance for Portugal?
Wherever you're going on holiday you should arrange your Travel Insurance, with the government again reinforcing that "getting the right Travel Insurance is one of the most important things to do before you go", so if you're planning on squeezing in a well-deserved break to Portugal (or anywhere else) this year, or you're looking ahead to 2021, ensure you arrange your Travel Insurance today.
You will want to ensure you're protected should you need to cancel your trip and that you have cover for delays, medical treamtent abroad and your baggage and valuables.
Check the policy excess prior to buying Travel Insurance for Portugal too, as you will be responsible for paying this as the first part of any claim​, however please note that we do have policies with zero excess available.
What if Covid-19 impacts my trip to Portugal?

Travel Insurance does offer some protection against Coronavirus, but policies are changing regularly so it is important to check the small print.
All of our policies will provide cover for emergency medical treatment abroad, including if you were to contract Coronavirus in Portugal, along with the cost of repatriation (getting you home).
Some policies will also provide cover for cancellation, should you not be able to travel due to contracting Covid-19 or having to self-isolate. You can read more here and these are also clearly marked next to the price and policy details when you get a quote – if unsure feel free to call us and we will explain your options.
What about other medical treatment I may need in Portugal?
This is exactly why you take Travel Insurance – we'll complete medical screening with you so that you can be covered for your pre-existing medical conditions too. Check that the policy includes a high level of medical cover in case you need emergency medical treatment abroad – this is more important if you have pre-existing medical conditions – and make sure the policy includes repatriation cover too. We don't need to know the name of your medicine or tablets, just how many you take. Don't worry if you can't get cover elsewhere, we cover hundreds of pre-existing medical conditions. so will always do our best to help by comparing a range of specialist insurers.
What about my EHIC – is that stil valid?
If you have an EHIC you will be covered for state provided medical treatment, this means you will be covered for the same medical care as residents of that country, however the EHIC is not a replacement for Travel Insurance and  the cover is not generally as comprehensive as our NHS service in the UK. In Portugal you may be transferred to a private hospital in an emergency where you would be responsible for the costs of treatment and the ambulance – you will want to ensure this will be covered by your Travel Insurance. Also the EHIC does not provide cover if you need to be repatriated home to the UK, following a stay in hospital, for example.
Note your current EHIC will be valid until its expiry date, but the card is being replaced, which you can find out more about here.
What if I need to cancel my trip to Portugal?
Travel Insurance will cover the cost of your trip if you can no longer go to Portugal, for example due to illness or injury, which is why you should arrange cover as soon as you book. When arranging your Travel Insurance ensure you check that the cancellation covers the full value of your holiday, including your flights and accommodation.
When you compare prices online with us you will see cancellation cover from £1,000 to £12,500 per person which should cover the cost of most holidays. but if you are planning a trip costing more than £12,500 per person we can stil help – contact us free on 0800 294 2969 for a bespoke quotation.
Will my suitcase be covered if it is lost?
Most policies will include baggage cover as standard so you'll be covered if your luggage is lost, stolen or damaged from the moment you leave home, during your trip as well as on your return back into the UK.
Our policies cover up to £3,000 for your baggage and valuables as well as £300 for money, find out more about limits and what is covered in our baggage blog >
More useful information on Portugal:​
Curency: Euro
Language: Portuguese
Capital: Lisbon
Population: 10 million
Plug type: F
Driving side: Right
Visa needed?: No
Always check FCDO advice and Traffic Light status before you travel. There will be no cover for countries where the FCDO advise against all, or all but essential travel.
Travel Insurance for your holiday to Portugal
Compare up to 48 prices online in minutes with cover for hundreds pre-existing medical conditions including heart conditions, diabetes and cancer.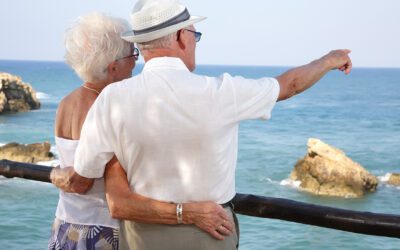 British holidaymakers who have been fully vaccinated could skip amber list quarantine rules under plans being drawn up by the government, according...
read more