by Sam Leaver
-
9 September 2018
The secret ingredient to the perfect holiday is great food and drink, and you'll be spoilt for choice with what's on the menu across Europe this summer.
Whether you're heading away for some late summer sun, planning your autumn/winter getaway or thinking about next year already, allow us to tempt your taste buds with these authentic dishes from five of Europe's most culinary hotspots.
Greece
You'll find a variety of "smashing" plates on a trip to Greece. Be sure to look out for these mouth-watering menu favourites:
Dolmades are a great vegetarian starter made by stuffing rice and fresh herbs into vine leaves. They're traditionally served as part of a meze platter.
Moussaka is probably the best known of all Greek foods. It consists of baked lamb and eggplant casserole covered with a thick golden crust of bechamel sauce, a must try whether you're visiting the mainland or any of the Greek Islands this summer.
Olives & olive oil is a relatively straight forward dish, however Greece is famous for its unique varieties, which include Kalamata, Conservolia and Chalkadiki. Olives are a great bar snack very high in vitamin E and other powerful antioxidants.
Italy
It's not all about Pizza, Pasta and Peroni in beautiful Italy.
The Italians love their seafood too; fresh shrimp and calamari fried and served with salt, pepper and fresh lemon – try this dish with or without the typical marinara sauce.

At Christmas time (especially on Christmas Eve) the Italians love Baccalà, although it makes for a great starter or main course at any time of the year. An authentic family recipe it is sumptuous salted cod which is popular in many countries and is part of the national culinary landscape of Spain and Portugal too.

Risotto, a northern Italian rice dish is popular across the country with many variations including meat and vegetarian options but the base generally consists of butter, wine, onion, and parmesan cheese.
Did you know the tomatoes, mozzarella and basil that make up a Margarita pizza represents the colours of the Italian flag?
Croatia
Holidays to Croatia are on the rise and it is fast becoming Europe's rising star for European breaks with more than 10 million of us heading to this scenic part of Eastern Europe every year.
with a 1,000 kilometre coastline, a super snorkelling scene and cities packed with history it is a must-visit.
You can't visit this beautiful place without trying their tasty truffles. Considered an expensive delicacy in some places (such as Milan, where a dish would cost around 60 euros) truffle dishes are reasonably priced at 155 Croatian Kuna, or 20 euros in Croatia – a country encompassing more than a thousand islands.

Brodetto, or Brudet is a saltwater fish stew which uses an assortment of fish and a tomato base. It's one of the most popular dishes in Dalmatia and other coastal regions and you cannot leave Croatia without trying it!

If you're visiting at Christmas time don't miss Fritule, a traditional Christmas treat of Croatian doughnuts flavoured with rum or loza (a Croatian liqueur) and citrus zest, containing raisins and topped with powdered sugar.
Spain
The sunshine, the food and the people are the things that make Spain such a popular holiday destination for Brits. It's so easy to spend days tucking into tasty tapas while soaking up the sun – they are free in some parts of the country like Granada – perfect after a trip round the Alhambra Palace!
The Spanish national dish is Paella and it can vary depending on which region you try it. The most famous way is Paella Valenciana which is packed with fresh seafood. Although originating in the North East city of Valencia it is widely available across Spain – the Spanish also love their paella with different meats like chorizo, chicken and even rabbit – there's a vegetarian Paella too – just ask for Paella de verduras!

Tortilla Española (Spanish Omelette)is a delicious tapas dish or starter – an omelette made with eggs and potatoes, sometimes onion and/or chives or garlic are added; fried in oil and often served cold – in some parts of Spain you will find they make smaller Tortillas and eat them between bread as a sandwich.

Patatas Bravas, (Wild Potatoes) are another favourite tapas dish where white potatoes are cut, fired and then served with a spicy tomato sauce and/or an aioli (a sauce made from garlic and olive oil).
We could go on (and on) with our favourite dishes from France, the Netherlands and Germany, but we're far too hungry so we'll leave those for another day.
If your next foodie adventure is just around the corner don't forget to arrange your Travel Insurance before you go. We can help compare prices for you and find you the best deal from our panel of insurers which will cover your pre-existing medical conditions should you fall in on holiday – hopefully not from food poisoning!
Insurance for pre-existing medical conditions
Compare up to 48 prices online in minutes with cover for hundreds pre-existing medical conditions including heart conditions, diabetes and cancer. Prefer to speak to someone?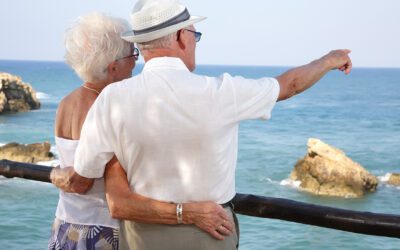 British holidaymakers who have been fully vaccinated could skip amber list quarantine rules under plans being drawn up by the government, according...
read more