by Sam Leaver
-
22 April 2019
Whether type 1 or type 2, diabetes is no barrier to travel, so as long as you make the right preparations (and have the right travel insurance) you should be able to avoid any potential problems and enjoy your holiday to the full.
Here are our top 10 tips for travelling with diabetes.
Before you travel:
Taking your medication
Make sure you have enough medication to cover the length of your trip. We'd recommend taking this in your hand luggage as the temperature changes in the hold and this could degrade your medication. Remember to take spares to cover you if you're delayed or need extra.
Changing time zone?
If you're flying to a country which is in a different time zone, ahead or behind the UK check if this will impact when to take your medication. Hot and cold climates can impact your body in different ways so make a note to check this with your GP or nurse prior to travel.
Get an EHIC
Get your free European Health Insurance Card (EHIC) if you're travelling within the Europe. An EHIC should never be viewed as a replacement for travel insurance, however having one could save you from paying your travel insurance excess.
Buy travel insurance
Remember to arrange your travel insurance before you leave the UK, this will cover you for a lot more than the EHIC including, emergency repatriation and any treatment not covered by the state (the EHIC only covers state treatment which may not be the same cover offered on our NHS).
When flying
Getting through airport security
Always check with your airline at the time of booking if you need to take any medical devices on board the aircraft with you. This includes the use of pumps, syringes or insulin pens, in some instances you may be required to complete additional paperwork before you fly.
Can I take liquid medication?
Current regulations state that liquids of 100ml or less are permitted in hand luggage. However medicines in larger quantities are permitted as long as you have supporting documentation from a relevant qualified medical professional.
What about in-flight meals
Your airline should be able to provide you with details of the timing on in-flight meals, this will enable you to plan your insulin if required. If you're flying long-haul pack starchy carbohydrate rich foods and drink. Biscuits, cereal bars, Lucozade and other non-diet drinks.
Whilst on holiday
Coping hot climates
Put your insulin in the refrigerator as soon as possible. Be cautions that your glucose levels can be raised in hot climates meaning insulin will be absorbed faster. Monitor your levels more regularly to reduce the risk of hypos and consider that extreme temperatures can impact the accuracy of meters.
Cold weather advice
Insulin will absorb more slowly when you are cold, however once warmed up you will absorb it much quicker. Hypos are more dangerous in cold conditions as they can interfere with your body's attempts to stay warm and increase the risk of hypothermia. As with hot conditions, the extreme temperatures can impact the accuracy of meters.
Should I be concerned about food and drink?
Don't let your diabetes hold you back, keep in mind the basics of health eating and you'll be able to indulge in local cuisine, guilt-free. If you do need to pick up a starchy carbohydrate snack on your travels you'll be able to do this no problem locally.
Got your own tips?
Have we missed anything or do you have some tips of your own?
Like our blog post on Facebook and share your top tips when travelling with diabetes.
Travel insurance for diabetes
We specialise in finding cover for travellers with diabetes type 1 and type 2 along with hundreds of other pre-existing medical conditions.
Compare prices on our website or call our UK office 7 days a week for free on 0800 294 2969 and we'll help you find the right cover.
Insurance for pre-existing medical conditions
Compare up to 48 prices online in minutes with cover for hundreds pre-existing medical conditions including heart conditions, diabetes and cancer. Prefer to speak to someone?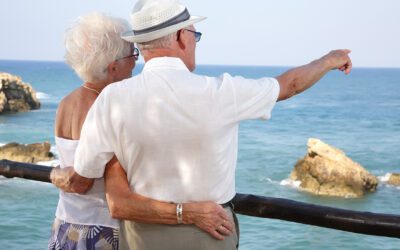 British holidaymakers who have been fully vaccinated could skip amber list quarantine rules under plans being drawn up by the government, according...
read more