by Sam Leaver
-
1 April 2018
While visiting a spa is a regular occurrence for many of our European neighbours, it is often considered as an activity kept for a 'special occasion' for us Brits.
Spa breaks are a good escape in the 21st century where our fast paced, digitally-influenced and busy lives negatively impacting our mental health.
In this week's blog we take a look at 13 physical, mental and emotional benefits of regular spa attendance:
1. Spas can help with sleep
Hot water will raise your body temperature which helps to relax your body. This will also make you tired and help you sleep easy. (Please take care not to fall asleep in the hot tub).
2. Help reduce aches and pains
If you're suffering from aches and pains the hot water can also help with these. As mentioned above the hot water will relax your muscles which should help with any stiffness or soreness.
3. They are good for your heart
By immersing your full body in water up to your neck, your body is doing a mini workout. The water pressure on your body increases your heart rate so your heart is working harder which helps to keep you healthy.
4. Benefit from lower blood pressure
As mentioned previously, spas can be good for your heart health and relaxation. With this in mind an American cardiovascular-expert carried out a study which proved that sitting in a spa bath can lower your blood pressure.
5. Reduce stress-levels
All of the relaxation and sitting in a hot tub can also help to reduce your stress levels and promote a feeling of general wellbeing.
6. Cleanse your body
The heat will open up your pores and your body will receive a detox. This will leave you with a feeling of being refreshed.
7. Improve anxiety
Along with the decrease in stress, health benefits and heat the spa baths can help you feel a less anxious. A spa break probably can't get rid of all of your anxiety, however it should help ease it a little.
8. Be active
Activity is good for the heart and it's also good for your mental health. Most spas will provide access to their gym, meaning you can relieve some stress in the gym prior to heading to the spa for a few hours of relaxation.
9. Be sociable
Although you're going to the spa to escape, take your partner or a friend and have positive conversations – this will also help improve your mood or strike up a conversation with a fellow spa-goer.
10. Avoid alcohol – stay hydrated
Alcohol is a depressant which alters your brain chemistry. A drink can help us feel more confident and less anxious but the more you drink, the more your brain is affected. Alcohol can be linked to aggression which could lead to anger, being anxious or depression. Instead drink plenty of water which will help you to think more clearly.
11. Eat feel-good foods
Grab a bite to eat when you're in the spa, make sure that you're getting your 5 a day and plenty of protein, try to avoid sugars and bad fats.
12. Avoid your digital devices
We're now more connected than ever with smart-phones, e-tablets and laptops allowing us access to the internet and social media anywhere in the world. Switching off for a day or two can provide a welcome escape and help to reduce stress and pressure.
13. The benefits of readingThere are a lot of benefits from reading such as; improving your memory, increase your intelligence, books can help you escape into other world and reading for pleasure lowers your stress-levels and promotes relaxation.
Add a spa break to your next holiday
Enjoying a spa break can have a positive effect on your mental health, just like a holiday can – combining the two could be just the ticket to ultimate rest and relaxation.
Take a look at 50 of the most amazing spa hotels across the world here.
And finally… if you're looking for that extra peace of mind remember to arrange your travel insurance.
We specialise in providing cover for medical conditions including common mental health problems such as anxiety and depression.
Get the best deal by comparing travel insurance prices on our website.
There are no upper age limits on our single trip insurance policies and if you're planning more than one trip in the next year consider annual multi-trip insurance which will cover you for all of your holidays including UK breaks. Get your quote online or call our office and speak to our award-winning staff who will help you find the right travel cover
Insurance for pre-existing medical conditions
Compare up to 48 prices online in minutes with cover for hundreds pre-existing medical conditions including heart conditions, diabetes and cancer. Prefer to speak to someone?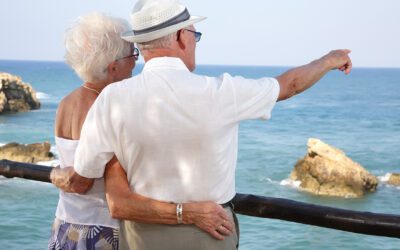 British holidaymakers who have been fully vaccinated could skip amber list quarantine rules under plans being drawn up by the government, according...
read more