by Sam Leaver
-
22 July 2018
Whether you're a seasoned traveller or just stating your globetrotting adventures, one thing we can all relate to is that air travel can be very stressful.
The huge crowds (especially in the summer), long queues and rigorous security checks are all things that can raise anxiety levels at a time when you should be excited about getting to the beach, relaxing around the pool or ticking another destination off your bucket list!
In this week's travel blog we have put together our top 5 tips to help you avoid stress, meaning that you no longer have to fear the dreaded airport check-in.
1. Arrive early
Most airlines request that travellers arrive at their boarding gate 30 minutes prior to departure. The recommended time to arrive at the airport to ensure you have checked-in yourself and your baggage is 2-3 hours before your flight. If you are running a little late, listen to local radio stations for traffic updates, this will ensure you arrive safely at the airport without further delays.
2. Stay over, consider an airport hotel
If the airport is more than an hour away from your home address, then consider an over-night stay in a hotel closer to the airport, this will mean less travelling the following day and who doesn't like to start their holidays a little early!​
3. Pre-book your Airport parking
If you plan on leaving your car at the airport we would recommend booking your parking well in advance. Not only will you save money by booking ahead you can also find out if you are required to take a shuttle bus to the terminal, which could add another 10-20 minutes to your journey time.​
4. Weigh your suitcase before you leave
Additional luggage charges are one thing that you really don't need to worry about. Pack your case the night before you travel and weigh your suitcase prior to leaving for the airport, this way you will not need to endure the embarrassment of having to open your suit cases at the check-in desk to split the additional weight.
5. Remember the hand luggage restrictions
It has been 10 years since the UK travel rules changed in relation to liquids and hand luggage. The rules even confuse frequent flyers so when packing consider that the current rules enforced by the UK for air travel are as follows:
Containers must hold no more than 100ml.
Containers must be in a single, transparent, re-sealable plastic bag, which holds no more than a litre and measures approximately 20cm x 20cm.
Contents must fit comfortably inside the bag so it can be sealed.
The bag must not be knotted or tied at the top.
You're limited to 1 plastic bag per person.
You must show the bag at the airport security point.
There are some exemptions to the rules:
Essential medical purposes.
Special dietary requirements.
Contain baby food or baby milk.
Cover your trip
Travel insurance is an essential purchase prior to travelling, and is another way to ensure you remain stress free before and during your break.
Here at Just Travel Cover we can help with finding you the right kind of cover, and as well as all of the standard benefits like cancellation, medical and baggage cover, our policies also cover missed departure – so if anything happens out of your control that results in you missing your flight, you'll still be able to get away, without incurring any additional cost. Phew.
Call our UK call centre (free) on 0800 294 2969 for a quote for your travel insurance, or if you have any specialist requirements – we'd be happy to help.
​
Insurance for pre-existing medical conditions
Compare up to 48 prices online in minutes with cover for hundreds pre-existing medical conditions including heart conditions, diabetes and cancer. Prefer to speak to someone?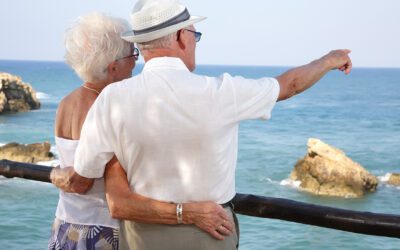 British holidaymakers who have been fully vaccinated could skip amber list quarantine rules under plans being drawn up by the government, according...
read more