by Sam Leaver
-
22 December 2018
Have you ever wondered what it's like to celebrate Christmas in another country? Presents, a big turkey and Christmas pudding are just a few of the things that we have come to expect, but is this the same around the world?
​With less than two weeks to go until the big day we take a look at 7 Christmas traditions around the world…
​Gävle Goat, Sweden
This has been a Swedish tradition since 1966. A 13-metre-tall Yule goat is erected each year on the 1st December in Gävle's Castle Square. This Christmas tradition lead to another – people trying to burn it. Since the start of the tradition it has been successfully burnt to the ground on 29 occasions with the most recent being in 2016. You can visit the live streaming website to track his progress here.
KFC Christmas Dinner, Japan
Christmas is not something that the Japanese traditionally celebrate, other than gift-giving and small Christmas displays. A new tradition has emerged in recent years, a Kentucky Fried Chicken Christmas feast, courtesy of the Colonel himself. Because of this KFC Japan release a festive menu every year which ranges from a bucket through to a premium roast-chicken feast.
Wicked Christmas, Norway
In Norway there is a belief that witches and evil spirits visit us on Christmas Eve looking for broom sticks to ride on. It's tradition to hide your broom stick in a safe place on Christmas Eve to prevent it from being stolen.
Roller-Christmas, Venezuela​
Who doesn't love roller-blading? On every Christmas Eve in Caracas the tradition is to visit church in the early morning… on roller skates. This wonderful tradition is so popular that most roads across the city are closed to cars from 8am so that people can skate to church safely. This is followed by a Christmas dinner of 'tamales' (a wrap stuffed with meat, then steamed).
Krampus, Austria
It is believed that Krampus is Santa Claus accomplice. Whilst St. Nicholas visits the good boys and girls, a horned demon roams the streets looking for the naughty ones to punish them by whisking them away in his sack. During December men dress up as Krampus and wander the streets scaring children by ringing bells.
Christmas BBQ, New Zealand
Like their neighbours in Australia, New Zealanders celebrate Christmas Day on the beach and feast on barbecued foods like venison, shrimps and fish for dinner, followed by pavlova or ice cream and fruit for dessert. On Christmas Eve the tradition is to leave Santa Claus a beer and pineapple chunks – a nice change from whisky and mince pies.
The Throwing of the Shoe, Czech Republic​
On Christmas Day it's tradition for unmarried Czech girls to throw a shoe over their shoulder towards the door. If the shoes lands with the toes pointing towards the door the girl will marry in the next year. Another tradition is that a pregnant women will find out the gender of their baby once the first Christmas Eve visitor enters their home, if the visitor is female, she will have a daughter.
Heading away for Christmas or New Year?
If you're lucky enough to be spending Christmas or New Year on holiday don't forget to arrange your travel insurance.
To save time shopping around you can compare prices from multiple insurers on our website in minutes or let us do the hard work for you by calling us on 0800 294 2969.
All of our policies include medical and repatriation cover, and we'll also cover the cancellation of your trip should you not be able to travel and baggage in case it is lost stolen or damaged.
Insurance for pre-existing medical conditions
Compare up to 48 prices online in minutes with cover for hundreds pre-existing medical conditions including heart conditions, diabetes and cancer. Prefer to speak to someone?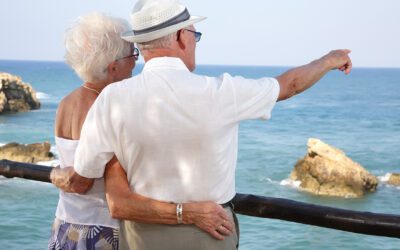 British holidaymakers who have been fully vaccinated could skip amber list quarantine rules under plans being drawn up by the government, according...
read more