by Sam Leaver
-
22 April 2018
Planning a holiday is an exciting time and jetting off to a new destination can often provide some much needed R&R.
Once your next holiday is booked one of your first purchases will probably be Travel Insurance to protect you against cancellation and anything that should occur during your break.
While we all hope never to have to claim, things can happen especially if you're travelling with **existing medical conditions **and having the right level of cover will ensure you're protected.
Having insurance is essential, but naturally we'd all like to avoid making a claim, so we've put together 7 top tips that should help you do just that:
1. Think ahead
Avoid anything that could put your trip in jeopardy in the days and weeks leading up to your holiday; this includes activities where you could pick up an injury.
2. Plan your journey
Our advice is to plan your journey, book your airport parking in advance (remember to consider transfer time to the terminal) and listen to local radio stations to get the latest travel updates.
3. Remember your travel documents
Where possible take a printed and digital copy of your travel documents, photocopy your passport and any other important documents so that you have a backup. Keep them safe in a travel wallet and once you arrive at your destination store them in the hotel safety deposit box.
4. Consider a microchip for your luggage
A safeguard to ensuring your luggage arrives safely is by purchasing a microchipped luggage tag . The tag is microchipped and works in all airports worldwide meaning that if your baggage does go missing at least it can be found and returned to you quickly.
5. Don't forget your meds
Remember to take your prescribed medication and keep hydrated (beer and wine don't count – drink plenty of water). Take a pill organiser so that you remember to take your medication regularly.
6. Avoid carrying cash
Try to avoid carrying large quantities of cash with you; where possible store your money in a safety deposit box or take a travel money card which can be preloaded with foreign currency prior to travel.
7. Don't get left behind
When disembarking at one of your stops take time to set an alarm on your watch or mobile phone to ensure that you have plenty of time to make it back to the port. Check how long in advance you need to arrive back at the ship with one of the crew (we would suggest arriving 15 minutes earlier than the time stated to avoid rushing).
Following these tips will hopefully reduce the likelihood of having to make a claim during your break or before you even get there, but unfortunately circumstances can prevail whereby you will need to claim. We would recommend therefore ensuring you have the phone numbers saved in your phone and on an email. They will be in your policy schedule too.
What will travel insurance cover me for?
Finding the right policy will ensure you travel safe in the knowledge that should you need to claim you will be covered. We can help with that and answer any queries you may have.
Call our UK call centre (free) on 0800 294 2969 discuss your requirements with one of our customer service team, we can recommend the correct policy to suit your needs.
Insurance for pre-existing medical conditions
Compare up to 48 prices online in minutes with cover for hundreds pre-existing medical conditions including heart conditions, diabetes and cancer. Prefer to speak to someone?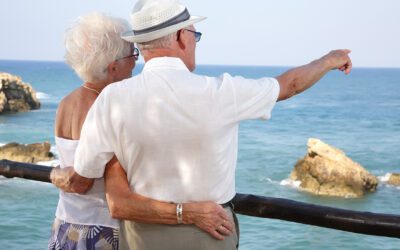 British holidaymakers who have been fully vaccinated could skip amber list quarantine rules under plans being drawn up by the government, according...
read more