by Sam Leaver
-
9 September 2019
Today (9 September) marks the start of 'Know Your Numbers Week' – the flagship awareness campaign organised by Blood Pressure UK, the only charity solely dedicated to lowering the nation's blood pressure in order to prevent disability and death from stroke and heart disease.
High Blood Pressure is often referred to as 'the silent killer' as it doesn't usually have any symptoms, that's why Blood Pressure UK are encouraging the UK public to get checked out and know their numbers.
You'll see hundreds of "pressure stations" pop up across the country, so you can get to know your numbers with a free test and take the steps to reach and maintain a healthy blood pressure – If High Blood Pressure is detected it can be easily treated which will reduce the risk of a stroke or heart disease.
Many of us are living well into our 70s, 80s and 90s and with so much life to look forward to, it's important to remain healthy, free from disease and disability. The key to a healthy later life is to remain fit and healthy and make the most of the support available along the way.
Where can I get checked?
Stations are located across the UK at pharmacies, work places, GP surgeries, hospitals, health clubs, leisure centres and supermarkets. Find your nearest pressure station here.
You can use this Blood Pressure Chart to see what your blood pressure means
To mark "Know your numbers" week take a look at these stats:
16 MILLION: people in the UK with High Blood Pressure
120/80: the ideal blood pressure
140/90: high blood pressure
153,000: people who needed medical treatment abroad in 2018
Travelling with High Blood Pressure
If you do have High Blood Pressure a relaxing holiday can be just what you need to relive stress. It's important to prepare well and ensure you take out specialist medical Travel Insurance, declaring your High Blood Pressure during the screening process to ensure you're fully covered.
Why do I need specialist Travel Insurance if I have High Blood Pressure?
Illness can strike when you least expect it and can disrupt your holiday and lead to high bills for medical treatment abroad. Taking out Travel Insurance for high blood pressure will mean you receive the medical attention you need (should you need it) and that you won't be left having to cover the cost.
Often a standard travel insurance policy will not cover pre-existing conditions like High Blood Pressure but all of our policies include a range of benefits for hundreds of conditions. These include cancellation cover, for example if you needed to cancel your holiday due to a condition brought on by high blood pressure.
In the event of a medical emergency during a trip, your policy will cover the medical costs, up to £15 million, and for repatriation back to the UK if it is necessary.
Insurance for pre-existing medical conditions
Compare up to 48 prices online in minutes with cover for hundreds pre-existing medical conditions including heart conditions, diabetes and cancer. Prefer to speak to someone?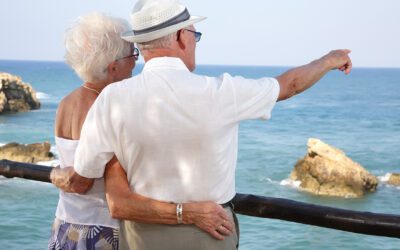 British holidaymakers who have been fully vaccinated could skip amber list quarantine rules under plans being drawn up by the government, according...
read more