by Dale Robinson
-
10 October 2020
If you're thinking about a short break in the UK this summer, you should still consider taking out Travel Insurance, just as you would for for a holiday abroad.
While you do not need to worry about the cost of medical treatment when you're travelling around the UK (as we have our wonderful NHS),  you may still wish to have cover for things like cancellation and loss/theft of baggage and belongings, plus if ou're heading on a "Seacation" you'll need to consider medical cover too.
What does UK Travel Insurance cover me for?
If you need to cancel your trip
Travel Insurance typically comes with cancellation cover, so if you have to cancel your UK holiday for reasons beyond your control, you may be able to get your money back. Each insurer's terms vary but this might include being called for Jury Service, the death of a close family member or being made redundant, for example.
What about UK Cruises?
"Seacations" are set to be extremely popular this summer as restrictions on international cruising continue. Sailing around the UK is expected to provide that special Cruise experience without leaving UK waters. It's important to ensure you have the right Travel Insurance for your UK Cruise, with some cruise lines asking for £2m medical cover. We have updated two of our policies so that they now include this level of cover, for emergency medical treatment on board the ship (not covered by the NHS) along with costs associated with medical evacuation if necessary, and repatriation (the cost of getting you home). 
What about Covid-19?
Some of our insurance policies provide enhanced cover if you need to cancel your staycation due to Covid-19. If you test positive for coronavirus within 14 days of travel, or you have been told to self-isolate*, you may be able to recoup the costs of your holiday (terms apply and differ between insurers, so please see policy wording or give us a call if you have any questions.)
If you need to cut short your trip
This is similar to cancellation; If you have to cut your UK break short due to illness, injury etc you may be able to recover costs for the part of the holiday you missed.
If you lose your luggage (or it is damaged or stolen)
You can claim on your Travel Insurance if you lose your baggage, or it is stolen or damaged during your staycation. Baggage cover is included in all policies, but excesses do vary – this area of cover also protects your valuables that you take away with you such as laptops, tablets (terms/limits apply, check individual insurer for details).
What if there is an accident during my trip and I cause some damage?
If you're away on holiday and accidentally cause damage in your accommodation such as a broken window or ripped sofa, Travel Insurance can pick up the bill, making sure you're not out of pocket.
To conclude, Travel Insurance is not an essential requirement when going on holiday in the UK, but it does provide financial protection should something go wrong before or during your trip – during uncertain times it will provide peace of mind that you won't lose out financially.
Travel Insurance for a UK Staycation
Answer a few questions and take out Travel Insurance for your next UK break today.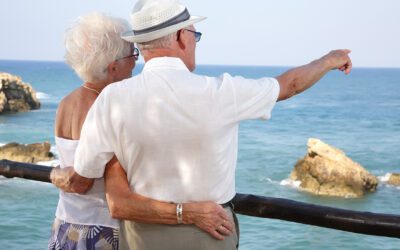 British holidaymakers who have been fully vaccinated could skip amber list quarantine rules under plans being drawn up by the government, according...
read more