by Sarah Forster
-
4 August 2022
We love speaking to customers and finding out more about their travel plans, especially when they are once in a lifetime experiences like a round-the-world cruise.
That's what Jess from Cornwall has planned early next year, as she visits 28 countries over a three-month period.
We caught up with Jess to find out more about this exciting trip and why finding travel insurance wasn't quite plain sailing.
First things, first Jess, where are you off?
"I'm going on a 101-night World Cruise with Cunard on the Queen Victoria. The cruise is called the Cunard 'Centenary World Voyage' and celebrates 100 years of the world voyage by Cunard. We set sail from Southampton in January 2023"
That sounds amazing, we're only a little jealous, is it for a special occasion?
"The trip was something I never thought I would have the opportunity to do – so, once I found myself in a position in which I could 'make it happen', I grabbed it."
If you don't mind us asking, did you only take out Travel Insurance as it is a cruise requirement?
"No, I always take out Travel Insurance. I like to know I'm covered in case anything was to go wrong and I needed hospital treatment or if I lost any of my personal belongings."
So how did you end up at Just Travel Cover for your insurance?
"The basic cost of the cruise without excursions etc is just under £40,000 but I could only find cover up to £12,500 per person.  I tried numerous companies including those suggested by my travel agent, Cunard's website and even my financial advisor. As I was having no luck, I went back to my Travel Agent and she spoke to her colleagues in the trade and Just Travel Cover's name came up as a company that could provide higher cancellation cover and had cruise-specific policies. The rest is history as they say."
We're so pleased we could help; how did it make you feel finally being able to secure the insurance you needed?
"I felt extremely relieved that I have the additional cancellation cover in place – it's a lot of money to lose if something goes wrong.
"I spoke to both Chloe and Beth who listened to everything I was saying and took on board the problems I was experiencing.  They went over and above 'good' customer service.  Beth was friendly and an absolute pleasure to speak to – it was marvellous customer care.
"Prior to speaking to Just Travel Cover, I was despairing that I was never going to be able to secure the additional cover – I had been knocked back by so many other companies.  I booked my cruise on the 11th January and spent months trying to find any company who would provide cover above £12,500 each. I am delighted and a weight has been lifted off my shoulders."
To us, this is what it's all about. We're so happy that you got to experience our fantastic customer service. You can pop open that bubbly, relax and finally, look forward to what can only be seen as the holiday of a lifetime!
We can't wait to see the pics…
Have an amazing time from us all here at Just Travel Cover x
If you've got a Cruise booked or looking to book one, Just Travel Cover can provide additional cancellation cover of up to £500,000! 
Click here to find out more.
Cruise Travel Insurance
Comparing several specialist insurers and prices, we can help find you affordable Travel Insurance, catered to your specific needs.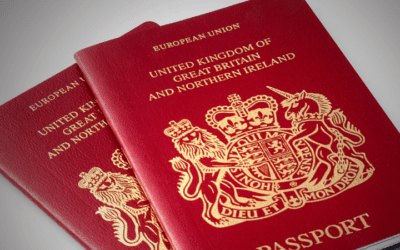 The rules around passport validity date have changed since Brexit and it's caused some confusion among travellers, with many believing their...
read more