by Sam Leaver
-
22 October 2019
As the summer comes to an end and we return from our holidays in sunnier climes, you certainly wouldn't be alone in dreaming of having your own home abroad to return to year after year. But what about turning that dream into reality? Thousands buy holiday homes overseas every year, and the British are still the largest buying group in countries like Spain. We spoke to Chris Nye, Senior Editor at Property Guides, about how to buy your perfect home abroad.
Where are the most popular areas to buy a holiday home?
Most people looking to buy a holiday home fall into one of two camps. They're either looking mainly for somewhere to spend the majority of the winter, with short visits throughout the rest of the year, or they don't necessarily want to spend a whole season out there, but want to do plenty of weekend breaks and a few weeks here and there.
In the first camp, people are generally happier to look at places slightly further afield, either in terms of distance from the UK or even just being that bit further from an airport. Popular locations can include the Charente in France, where you can easily purchase a detached house with a swimming pool in a lively village for €150,000, and inland areas of Spain, such as around Lubrín in Almería. Florida, too, is as popular as ever as somewhere for 'snowbirds' to spend a warm and sunny winter!
The second group tends to prioritise easy access from the UK, so as not to have long transfers from home. Popular areas include Spain's Costa Blanca – with the opening of the Murcia-San Javier Airport, favourites with overseas buyers like the towns around the Mar Menor, Quesada and Torrevieja are so easy to get to.
The same goes for Portugal's Algarve. Although the only main airport is Faro, it's within easy reach of some of the most popular areas of this beautiful coastal region, including Vilamoura, Albufeira and Tavira.
Will Brexit impact buying a holiday home?
Not at all – while permanent residency might require a bit more paperwork, under current rules, all most holiday-home owners would require would be a simple tourist visa to be able to stay for up to 90 days within a 183-day period. As for buying the house itself, property ownership is not covered under EU law; it's entirely up to the countries themselves. For example, EU and non-EU citizens alike can buy in France, Spain and Portugal, whereas both non-Cypriot EU citizens and non-EU citizens must seek permission from the Council of Ministers in Cyprus.
What is the buying process for a holiday home?
This will differ from country to country, but generally speaking, you will follow these key steps:
Decide on your 'must-haves' and 'definitely-nots' (and your 'nice-to-haves'). Try and focus on your lifestyle and work backwards. For example, while a large garden could sound ideal, if the lifestyle requirement is to be able to pop out for odd weekends here and there, it could prove difficult to maintain.
Start your search online and begin speaking to estate agents. Do take advantage of their services to help you with your search – ask them to send you recommended properties as well as you doing your own search.
Once you've got together a list of homes you like the look of, book a viewing trip to go and see them. You can either do this through your agent, who will normally charge only a small fee, or organise it yourself and do visits with multiple agents.
Now for the exciting step: when you find a place you like, and you've made at least two viewings, put in an offer! In many countries, you'll now have a cooling-off period of around ten days to retract your offer. Then, once happy, you'll sign a preliminary contract and pay a reservation deposit. Both sides are committed to the sale and can't gazump.
Then comes completion; you and usually the notary, as well as the vendor, will sign the sales contract and the purchase will be registered with the Land Registry. You'll pay any further payments due at that point, including the notary's fees. With that, you have the keys to your new holiday home in hand!
Who are your key contacts when you have a holiday home?
If you're buying or have bought a holiday home, there are a few key contacts you'll need.
Estate agent:
The right estate agent will make or break your property hunt. In many countries, such as Spain, estate agents have access to all properties on the market in their area, so the portfolios aren't vastly different. To find the original agent selling a property, you want the listing agent. However, the big differentiator is therefore the service they offer: are they prompt, do they listen to your needs, do they stay within your budget and make sensible suggestions?
Travel Insurance:
For anyone with a holiday home, making frequent trips overseas, good travel insurance is a must. You shouldn't feel that health or age should be a limiting risk factor to enjoying your property. Using a specialist like Just Travel Cover, you can find yourself the right level of coverage for your trips including cover for hundreds of pre-existing medical conditions. If taking several trips a year you could save money by purchasing annual multi-trip travel insurance or for those who like to go away for longer periods ask about single trip travel insurance for cover up to 365 days.
Notary:
The notary is a key figure in most European countries and some American states. S/he is a representative of the state, not of either the seller or buyer. The notary's job is to ensure everything is drawn up in a legal and proper way, to provide an impartial witness and authenticator of all legal acts.
With these professionals on your side, and a good knowledge of the buying process, purchasing a holiday home overseas is as safe and risk-free as at home
Insurance for pre-existing medical conditions
Compare up to 48 prices online in minutes with cover for hundreds pre-existing medical conditions including heart conditions, diabetes and cancer. Prefer to speak to someone?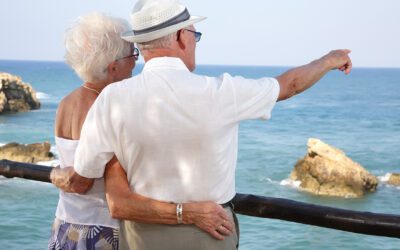 British holidaymakers who have been fully vaccinated could skip amber list quarantine rules under plans being drawn up by the government, according...
read more