by Sam Leaver
-
22 June 2018
It seems we're all very connected these days, and staying in touch with friends and family while on holiday is easier than ever due to the internet and our ever growing use of smartphones and technology.
But whether you're sending the grandkids pictures of your latest adventure, uploading beach photos to Facebook or simply calling the kids, the one question that always comes up is 'how much does it all cost?'
Well, the good news is that a new law was introduced earlier this year to abolish all roaming charges for EU citizens whilst visiting other countries within the EU, so if you can't connect to the Wi-Fi at your hotel, fear not, you can still upload you pool pictures to Facebook, or send a selfie to the grandkids through WhatsApp.
It's important to remember though that these rules only apply whilst travelling within the European Union and roaming charges still apply when travelling elsewhere in the world.
In this week's travel blog we look at 5 top tips to ensure you don't come home to a large and unexpected phone bill:
1. Remember these rules only apply in the EU
If you're travelling further afield or to a non-EU country make sure you check the cost of using your phone in that country prior to travel. This can usually be found by visiting your network's website and you will generally receive a text message from your provider when you land.
2. Consider turning off your voicemail
If you are travelling outside of the EU it could be worth turning off your voicemail facility, as with some providers it can be more expensive to access your voicemail than receive a text.
3.Storing important documents
It can be very convenient to keep all of your important documents in your emails. This way you can access your hotel confirmation, flight tickets and travel insurance documents with ease on your mobile phone. However we recommend that you save a copy of these documents offline in your phone memory before you leave the UK as using mobile data to access your emails can be very costly.
4. What to do if you get lost
Try asking a local for directions or finding a tourist information centre before loading up Google maps on your phone.
5. Switch off your mobile data
The easiest thing to do is to switch-off your mobile data when you're in the airport waiting for your flight. This way you will not fall into the trap of using data or accidentally updating your apps. When available utilise free Wi-Fi in your hotel if you need to stay connected.
Travel Insurance can protect your gadgets
Just Travel cover can help take some of the stress out of travelling and provide peace of mind that you are correctly covered whilst on holiday.
Arrange a travel insurance policy that includes cover for all of your gadgets, just be careful about cover limits and the policy excess.
Call our UK call centre (FREE) on 0800 294 2969 to discuss your requirements with one of our customer service team, we can cover recommend the correct policy to suit your needs. We can also cover 98% of all medical conditions and have no upper age limits on single trip insurance.
Insurance for pre-existing medical conditions
Compare up to 48 prices online in minutes with cover for hundreds pre-existing medical conditions including heart conditions, diabetes and cancer. Prefer to speak to someone?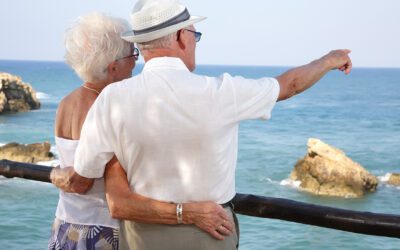 British holidaymakers who have been fully vaccinated could skip amber list quarantine rules under plans being drawn up by the government, according...
read more