by Sam Leaver
-
22 November 2017
Multigenerational Travel
Planning a family holiday can be difficult, particularly for multigenerational families. Deciding on an exciting destination that will keep the kids entertained, not tire out the grandparents and be worthwhile for everyone can seem like an impossible juggling act. We've selected the best holiday ideas for families and put together some top tips for organising a successful trip.
Get everyone involved
If you're planning a holiday for multiple people, it makes sense to ask everyone where they want to go and what they want to do, right? But more than just asking, make sure everyone joining you on your trip is involved in planning it. They might say "I don't mind what we do, you choose", but they won't mean that once they get there. It's best to get the whole family involved. This ensures you all have a good time and nobody is left with the responsibility of planning everything – the kids will love being part of the entire experience too.
Plan before you pack
You might not think twice about packing holiday 'essentials' – sun cream, plasters, wet wipes, adaptors – but your fellow travellers will be the same, and you might end up with double of everything. Plan what items you and your family members will bring before you pack to avoid unnecessarily over filling your case.
Organise activities and relaxation too
Arrange something for everyone. Swimming, snorkelling, tennis, biking and hiking, for the kids (and the grandparents) to burn off some energy, down time for those who need a break, and cultural experiences, restaurants and excursions for everyone to enjoy together. It's important to choose a holiday destination that gives you all of these options in one place – and accommodates everyone's budget!
Take pictures
Multigenerational travel is about spending time with family on holiday. For many, getting to see their kids enjoy time with their grandparents is rare. Make sure you take lots of photographs to document your trip – you will be able to look back on the fun family adventure you had for years to come.
Great Destination Ideas for Multigenerational Getaways
An African Safari
South Africa is one of the most popular family destinations when it comes to safaris. There are many parks and game reserves to choose from and you can see a spectacular array of wildlife, providing entertainment for children and adults alike. An African safari provides a unique, unforgettable and educational bonding experience for families of all ages.
A Cruise
Cruises are a marvellous idea for multigenerational families struggling to decide on a holiday destination. For one, they allow you to visit lots of cities and countries in one trip, but there is something for everyone. On board the ship you can choose from jam-packed activity schedules, theatre shows, shops, restaurants and bars to enjoy together or individually. Additionally, most cruises offer all-inclusive packages so everybody can relax knowing finances are taken care of.
An All-Inclusive Resort
If a cruise doesn't appeal to you, an all-inclusive resort could be the perfect destination for your multigenerational trip. The affordable prices, coupled with wide range of entertainment and dining options, make for a popular family holiday idea because they give you the option to eat, drink and relax to your heart's content whilst providing free children's entertainment. You can also choose to participate in additional trips and activities to give you a feel for the local culture, satisfying the needs of the 'explorer' in the family!
When booking your family holiday, don't forget travel insurance. Justtravelcover.com provides specialist travel insurance for all ages with no limit, with all pre-existing medical conditions considered. Get an online quote or call our office 7 days a week on 0800 294 2969.
Insurance for pre-existing medical conditions
Compare up to 48 prices online in minutes with cover for hundreds pre-existing medical conditions including heart conditions, diabetes and cancer. Prefer to speak to someone?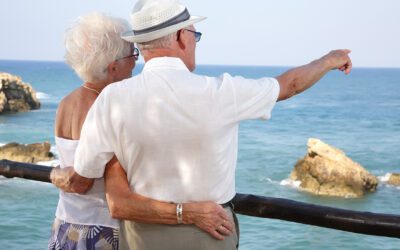 British holidaymakers who have been fully vaccinated could skip amber list quarantine rules under plans being drawn up by the government, according...
read more