by Sam Leaver
-
9 July 2019
It seems everyone is talking about Japan, with the "Land of the Rising Sun" fast becoming one of the must-visit destinations in the world.
There are few countries that are as unique as Japan, with fantastic food, amazing culture and breathtaking landscapes to discover. Here are our top tips on what and where to visit if Japan is on your bucket list.
1. Climbing Mount Fuji
One of the most famous volcanos in the world, second tallest in Asia and the highest in Japan standing at 3,776m.
It takes the average person seven hours to climb Mount Fuji and another five hours for the descend. If you haven't got the energy to climb it you can get the best views of the almost perfectly symmetrical spectacle from Hakone.
Must know: You can only climb the mountain between July and the middle of September. For a large proportion of the year the cone is covered by snow.
2. Take in Tokyo
Japans capital city is huge with an estimated population of more than 37 million.
There's plenty of things to see and do, our pick would be to take a trip to the top of the world's tallest freestanding broadcasting tower the Tokyo Skytree where you can take in the 360-degree views of this huge city.
Must know: Respect and politeness are part of Japanese culture and as a visitor you should stick to the rules. Some things that we do in the UK such as talking on your phone in crowded places and eating and walking at the same time will not be tolerated by Japanese society.
3. Humbled in Hiroshima
One of the darkest chapters in human history. On 6th August 1945 at the end of WWII the 'Little Boy' was dropped and with it tens of thousands of innocent people were killed.
The Hiroshima Peace Memorial Museum provides an excellent exposition and gives an idea of the severity of that very dark day.
Must know: The journey from Tokyo to Hiroshima on a bullet train takes 4 hours and will cost ¥19,080 (approx. £130) for a reserved ticket (read on to find out more about the Skhinkansen below). By air it takes around 1.5 hours and ticket prices start at ¥7,500 (approx. £50).
4. Sampling sushi in Osaka
The second largest city in Japan often referred to as "nation's kitchen".
It's the perfect place to sample many of the foods that Japan has to offer including tempura, soba and sukiyaki – it's not just about the sushi, although that's really good too.
Must know: Osaka's most popular tourist attraction is the castle but there's plenty to keep you busy in this laid back city including shopping, an aquarium and theatres.
5. Experience the speed of the Shinkansen
The Skhinkansen or bullet train is the fastest and easiest way to get around on the main island of Honshu.
The average delay on the main line is only 54 seconds and in its 50 years of service there have been no causalities caused by technical deficiencies.
Must know: Apply for a Japan rail pass in advance before you travel, this way you'll get unlimited rides with no restrictions at a really cheap price of £198 per adult (£100 per child) for 7 days.
6. Book a karaoke box
Karaoke box is not your typical karaoke experience of here in the UK, usually in a bar.
A karaoke box is a private room where you can enjoy a fun and private time with your friends. You'll also be able to order food and drink.
Must know: You'll find karaoke establishments throughout Japan and are generally open from 11:00am to 3:00am.
7. Sample some sumo wrestling
Watch these huge giants going head-to-head in a tiny pit of sand.
The national sport of Japan, there's nowhere in the world better to watch. Each tournament lasts around 15 days and if you plan ahead you should have no problem getting tickets.
Must know: If you're travelling out of tournament season you can watch the sumo wrestlers training at the sumo stables.
8. Bonus: Geisha hunting
Geisha traditionally entertain through performing ancient Japanese traditions of arts which may include playing an instrument, dancing and singing.
Increasingly elusive, at one time tens of thousands of Geisha could be booked for your personal entertainment, however there are now less than one thousand. The apprenticeship is too difficult and the demands too high however a two hour performance can cost in excess of ¥100,000 (£685).
Must know: It's a common misconception that Geisha are the equivalent of a prostitute. Geisha may flirt with men and use playful innuendos however men are amused by the illusion of that which is never to be.
Travel Insurance for Japan
There are no age limits on our single trip travel insurance and we can cover hundreds of pre-existing medical conditions.
Compare prices from multiple specialist insurers today on our website or contact us for FREE on 0800 294 2969 and we'll help you find the right cover for your trip.
Insurance for pre-existing medical conditions
Compare up to 48 prices online in minutes with cover for hundreds pre-existing medical conditions including heart conditions, diabetes and cancer. Prefer to speak to someone?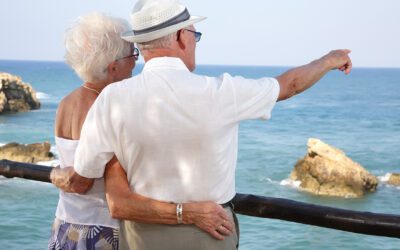 British holidaymakers who have been fully vaccinated could skip amber list quarantine rules under plans being drawn up by the government, according...
read more