by Phil Day
-
22 December 2020
The Travellers guide to: Get free vitamin D supplements from the NHS
By Phil Day, Superintendent Pharmacist – Pharmacy2U
The NHS is now offering free vitamin D supplements to those at high risk from coronavirus (the clinically extremely vulnerable). They will be providing free daily supplements during winter to help keep bones and muscles healthy in order to support their general health. Here we're going to take a further look at the reasons behind this.
What are the benefits of vitamin D?
Vitamin D is vital for healthy bones, teeth, and muscles because of its unique ability to influence the amount of calcium in our bodies. A vitamin D deficiency may lead to more serious health conditions such as rickets in children, metabolic disorders, and cardiovascular diseases.
Why is the NHS providing free vitamin D supplements?
In the UK, most of our vitamin D is made in the body after exposure to the sun during late March to the end of September. However, some scientists fear that COVID-19 lockdowns and months of indoor living could have indirectly led to shortages of this essential nutrient, and as the days grow shorter this month, it may be time to explore other sources of vitamin D.
Around 1 billion people worldwide are believed to be deficient in the vitamin, a little-known fact that has been described by the World Health Organisation (WHO) as a 'global public health crisis'. Older people — the most vulnerable to COVID-19 — are particularly at risk because the body becomes less efficient at producing the vitamin with age. It's estimated that a fifth of British adults and one in six children are lacking in vitamin D, due to poor diets, indoor lifestyles, and a lack of sunshine.
How much vitamin D should you take?
Currently the NHS recommends that we take a supplement containing 10 micrograms of the 'sunshine' nutrient each day during lockdown 'to keep your bones and muscles healthy'. While vitamin D occurs naturally in some foods such as oily fish, red meat, liver, egg yolk, and specially fortified foods, including some breakfast cereals and spreads, our main source of vitamin D is our own skin, which produces it when exposed to sunlight. Consequently, in the autumn and winter months everyone should consider taking a vitamin D supplement.
Who's eligible for free vitamin D supplements?
You can get free vitamin D supplements from the NHS if all of the following apply to you:
you have received a letter from the NHS or the Department of Health and Social Care (DHSC) saying you're at a high risk from coronavirus
you're aged 18 or over
you live in England
When you apply, they'll check you're on the shielded patients list of people at high risk from coronavirus. If you have received a letter about this, you should be on the list. You can apply heree and you need to apply before January 2021.
If you're not eligible for free vitamin D supplements, you can still purchase them from a number of places including your local or online pharmacy and supermarkets. The sister service of Pharmacy2U, Chemist Direct, has a range of vitamin supplements available to help you stay healthy this winter.
How Vitamin D supplements could benefit you if you're travelling?
Getting some winter sun by taking a holiday is a great way to help top up levels of vitamin D. It is important though to always take sensible precautions to protect your skin by wearing sunscreen or covering up. If you are taking a trip where there will be sunshine you may not need to take your vitamin D supplements during this time, however should consider taking supplements leading up to the holiday and afterwards to help stay on top of your vitamin D levels. If your holiday destination is not a place known for being sunny you can still take your vitamin D supplements throughout your trip.
If you are uncertain about whether or not you should be taking a supplement, speak to a pharmacist or your GP.
 Pharmacy2U is the the UK's largest NHS-approved online pharmacy and has partnered with Just Travel Cover to provide guidance and support to travellers living with medical conditions. 
Travel Insurance for pre-existing medical conditions and Covid-19 cover
Compare up to 48 prices online in minutes with cover for hundreds pre-existing medical conditions including heart conditions, diabetes and cancer.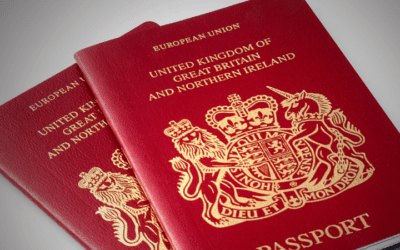 The rules around passport validity date have changed since Brexit and it's caused some confusion among travellers, with many believing their...
read more