by Dale Robinson
-
22 October 2020
ith guaranteed weather at this time of year it's little wonder millions of us flock to the likes of Tenerife, Gran Canaria and Lanzarote to soak up some winter sun.
Usuaully, more than five million Brits take the short four-hour flight to the Canaries every year, with more than 800,000 of us having visited more than ten times.
That's a lot of love, and it's not surprising, with year-round sunshine, beautiful beaches, imposing landscapes and exciting experiences meaning there's something for everyone to enjoy across all seven islands.
When to go:
The Canaries are popular all year round, but the average winter temperatures of 20 degrees make it very attractive for a short-haul break at this time of year.
November to March and July to August are classed as 'peak times' but it's worth seeking out some of the quieter islands or resorts if hustle and bustle isn't your thing.
Tenerife
Home to Spain's highest mountain and the world's second largest carnival, Tenerife is the largest and most popular island for UK tourists.​
It's a cliché, but there really is a little bit of everything in Tenerife.
Must see: Teide National Park is a UNESCO World Heritage Centre and is the home to Spain's highest peak at 3,718 m above sea level.​
Fuerteventura
Literally meaning "strong wind" this island is the second largest and is perfect for wind-sport and beach lovers.
Explore Corralejo in the north, a traditional Spanish town where Brits flock to enjoy the quaint Tapas bars and stylish restaurants.
Must see: The Island is described as the 'Beach of the Canary Islands' with more than 150km of white sandy beaches. Our pick is the 4km stretch at Morro Jable but take care when wandering as there are parts of the beach where clothing is optional.
Gran Canaria
Described by the tourist office as "a continent in miniature," Gran Canaria has the most diverse scenery of all the islands.​
Visit the epic sands of Maspalomas in the south, head to the vibrant Puerto Rico or delve into an authentic Canarian experience in the capital, Las Palmas.
Must see: The Dunes of Maspalomas are a surprising mix of desert and oasis. Moulded by wind, the dunes change in appearance every day.
Lanzarote
César Manrique was a visionary architect that put his stamp on the Lanzarote making it the most aesthetically pleasing of the seven islands. The unique landscape and black and red rocks (caused by volcanic activity) make you feel like you're on a different planet, but the island is also home to famous white sandy beaches in the family friendly "Playa Blanca" in the south.
Must see: Cueva de los Verdes (the green caves) was once a shelter from pirate attacks. Walk down into the lava cave and be amazed by the twisted shapes of the molten magma. The colours of the magma, red rocks along with the ochres and green reflection from the ocean are not to be missed.
La Palma
The entire island of La Palma has been declared a UNESCO biosphere reserve due to its stunning scenery.
Santa Cruz de la Palma is the capital of the island, once one of the most important ports in Europe with its links to the new world. It's an attractive historic town with a Caribbean feel and well worth a visit.
Must see: The highlight of the island is the Caldera de Taburiente National Park. The climb to the top of Roque de los Muchachos at 2,396m is worth it to get the best views of the archipelago.
La Gomera
One of the lesser known islands, a short ferry ride from Tenerife will take you to spectacular La Gomera.
The island is mountainous in terrain with more than 600km of trail making it ideal for hiking.
The local wine is delicious, as is the Amalgrote, a spicy cheese paste that is highly addictive.
Must see: Ancient Laurel forests which covers 70% of the Garajonay National Park, a UNESCO World Heritage Centre. The dense, intense green forest covers the centre of the island.
El Hierro
El Hierro is the smallest and most difficult of the Canary Islands to get to although it is accessible by ferry and the Airport at Valverde.
There's a mythical feel to the island where Columbus said goodbye to Europe, with dramatic cliffs, rugged hills and winding roads.
If you're looking to escape modern life then El Hierro is the island for you – you won't find bustling resorts packed with pubs and clubs – in fact the island is almost untouched by tourism, but is leading the way by becoming the first to achieve 100% sustainability using only renewal energy.​
Must see: El Hierro's Charco Azul is a natural seawater pool which was created naturally by the island's volcanos. You can bathe in the peace and tranquil warm ocean.
Travel Insurance for the Canary Islands
Remember to take out Travel Insurance before your visit to the Canary Islands.
Having comprehensive medical insurance will provide cover for you and your family if one of you fall ill or has an accident while on holiday, and in case your personal possessions or suitcases are lost, stolen or damaged during your break.​
While you will not want to think of this, having travel insurance will also protect you should your holiday need to be cut short or even cancelled unexpectedly – so it's advisable to take out travel insurance as soon as you've booked so you can enjoy complete peace of mind.​
What should my Travel Insurance policy for the Canary Islands include?​
We'll compare prices for you from a number of specialist insurers to make sure the policy you take out is tailored to your individual needs.
​There are no upper age limits on our single trip policies either, along with:
Cover for medical expenses, up to £15,000,000
Cover for pre-existing medical conditions
Cover for your repatriation to the UK (in case you need to be brought back in an air ambulance, for example)
Cover for the cancellation of your holiday (up to £12,500 per person)
Cover for delay and missed departures
Cover for lost or stolen baggage up to £3,000
Cover for Covid-19 scenarios (if you need to cancel or need medical treatment abroad)*
Terrorism extension – if there is a terrorist attack before you're due to travel*
Cover for any hazardous activities or winter sports you plan on undertaking
Travel Insurance for the Canary Islands
Compare up to 48 prices online in minutes with cover for hundreds pre-existing medical conditions including heart conditions, diabetes and cancer.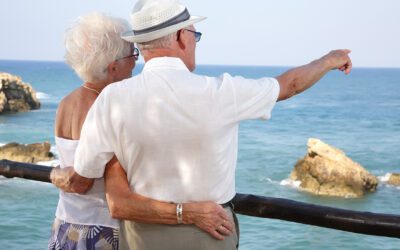 British holidaymakers who have been fully vaccinated could skip amber list quarantine rules under plans being drawn up by the government, according...
read more