by Sam Leaver
-
22 February 2018
Booking a holiday gives us something to look forward to and planning your trip is an exciting time. The thought of having to cancel your holiday is probably the last thing on your mind, but unfortunately it can happen, so it's important to make sure you've got the right cover in place so you don't lose out financially.
New figures from the ABI (Association of British Insurers) show that 167,000 cancellation claims were paid in 2018 with the average claim reaching a new high of £869 per claim.
All policies have different cancellation limits so always check your policy carefully to make sure you have enough to cover the full cost of your trip. Our policies offer up to £12,500 for cancellation per person online.
Cancellation is one of the key costs that holiday insurance protects you against, along with medical treatment abroad and baggage. In this week's blog we look at why cancellation cover is so important.
What is holiday cancellation cover?
Holiday cancellation cover comes as standard on all of our Travel Insurance policies. It will cover you if you are no longer able to travel on your planned trip due to unforeseen circumstances.
What is covered on holiday cancellation insurance?
Cancellation cover will generally cover the costs of your pre-booked flights and transport, accommodation and pre-arranged excursions should something unexpected happen such as falling ill or an accident which means you are unable to travel, as well as bereavement of a close relative.
You will also be covered for other circumstances such as being called for jury service, a fire at your home or having to cancel due to being involved in an accident on your way to the airport.
What is not covered on holiday cancellation insurance?
Changing your mind or decided that you no longer wanted to go on your holiday.
Having to cancel your trip due to self-inflicted injury or illness linked to drug usage.
Illness or bereavement of a close relative if they have a pre-existing medical condition which deteriorates.
How far in advance should I buy Travel Insurance?
We always recommend that you buy your Travel Insurance as soon as you have booked your holiday. Doing this will mean that you have immediate cover for unforeseen cancellation of your trip anytime up until your departure date.
When buying your Travel Insurance check how much cancellation cover you need to cover the total cost of your trip. You can compare cover and prices online.
If you can't find suitable cover get in touch with us by calling our office FREE on 0800 294 2969 where we can provide cancellation cover of up to £50,000 per person.
I'm travelling tomorrow, can I exclude cancellation cover?
We always recommend taking out comprehensive Travel Insurance, however if you're buying your Travel Insurance last minute you may save money by asking to removing cancellation cover.
However this does mean that you will not be able to claim from your Travel Insurance if something unforeseen happens and you are not able to go on holiday.
What documents will I require to make a cancellation claim?
When making a claim your insurer will usually ask for proof of the reason as to why you are cancelling your trip, the evidence must include the date. This helps insurers to combat fraud where someone knows they need to make a claim and they buy Travel Insurance after they are aware that they need to cancel their trip.
You can find more information about the type of document required to support your cancellation claim in your policy wording, depending on the reason this could be cancellation confirmation from your travel agent, a doctor's note, a police report, etc.
You will also be responsible for the policy excess which is the first part of any claim. This can range from zero to £250 depending on which policy you buy.
Find out more
All of our policy wordings include full details of what is and is not covered on our policies. If you prefer to discuss this with someone or need more advice please call our Travel Insurance experts FREE on 0800 294 2969.
Insurance for pre-existing medical conditions
Compare up to 48 prices online in minutes with cover for hundreds pre-existing medical conditions including heart conditions, diabetes and cancer. Prefer to speak to someone?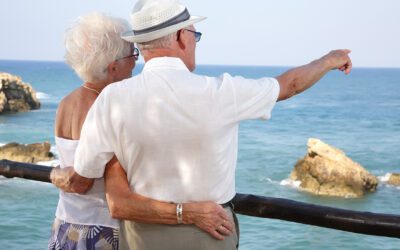 British holidaymakers who have been fully vaccinated could skip amber list quarantine rules under plans being drawn up by the government, according...
read more