by Sarah Forster
-
4 May 2023
Beach holidays are a fantastic way to unwind, relax and soak up the sun. Whether you're a couple looking for a romantic escape, a family seeking some quality time together, a single traveller looking for adventure, or senior travellers in search of a peaceful retreat, there's a beach holiday that's perfect for you.

Florida may not be your first choice for a family beach holiday, but it is surprisingly a popular destination due to its many theme parks, water parks, and golden beaches. Another jammed pack location is The Caribbean which offers a variety of family-friendly destinations, such as Jamaica, which has a number of all-inclusive resorts providing kids' clubs, water sports, and other activities -making it a perfect choice for families looking for adventure. If you're looking for something closer to home then The Costa del Sol and the Algarve are great European destinations with sandy beaches, water parks, and plenty of family-friendly resorts.

For single travellers, beach holidays can offer the perfect mix of relaxation and adventure with plenty of destinations offering great nightlife, social activities and opportunities to meet new people. Bali is a popular destination for solo travellers, with its affordable prices, stunning beaches, and opportunities for cultural exploration. Thailand is another popular choice, with a number of beautiful islands to explore, lively nightlife, and again affordable prices for single travellers. For a European escape, head to Greece's Cyclades Islands which offer stunning beaches, quaint villages, and a laid-back atmosphere.
A Couple's Retreat
Looking for a romantic escape with your partner? There is an abundance of destinations that offer secluded beaches, luxury accommodation, and a variety of activities depending what type of holiday you're after.
Luxury and Seclusion
Although The Maldives may be a popular destination for honeymooners, it is home to pristine beaches, crystal-clear waters, and luxurious resorts making it the perfect escape for any couple. Bali is another destination that offers stunning landscapes, beautiful temples, and luxurious resorts with private villas and spas – the perfect mix of luxury, seclusion and culture. Stay closer to home and escape to the Amalfi Coast in Italy with stunning views of the Mediterranean, charming coastal towns, and romantic restaurants.
Relaxation and Cultural Experiences
Making it a hit for the perfect blend of relaxation and culture is The Seychelles with its stunning beaches, luxurious resorts, and opportunities for island hopping and nature exploration. Hawaii is second on our list offering a luxurious beach holiday experience, with its tropical beaches, spas, and opportunities for hiking and discovering its unique culture.
Looking for some R&R nearer to British soil? Then the French Riviera may just be for you. Its luxury beach holiday experience provides glamorous resorts, beautiful beaches, and charming coastal towns. It's also worthwhile looking at Italy and even Portugal which is a popular year-round destination.
Slow it down…
If you're seeking a more relaxed beach holiday experience and looking to slow things down, explore The Caribbean which offers a variety of all-inclusive resorts that appeal to more senior travellers, with their slower pace of life, beautiful beaches, spas, and opportunities for golf and other activities. In Europe, the Algarve in Portugal and the Costa del Sol in Spain offer a warm climate, beautiful beaches, and a laid-back atmosphere that caters to those looking to slow it down.
Travel Insurance for your perfect beach holiday
At Just Travel Cover we don't believe your age should stop you pursuing your travel dreams or soaking up the sunshine. With cover for hundreds of pre-existing medical conditions and no age limit we can help find the right cover for you from our panel of insurers.
Not only does Travel Insurance protect you against unexpected medical bills, but cancellation for unforeseen events and lost and stolen luggage.
If you're over 50 we have dedicated Travel Insurance pages for your age group, you can view them here and discover useful tips and advice.
You can find out more on Travel Insurance for over 30 popular destinations such as USA, Spain and Thailand in our Destination Centre.
Travel Insurance 
Here at Just Travel Cover we provide cover for hundreds of pre-existing medical conditions with no age limit, helping you protect you and your holiday from the unexpected.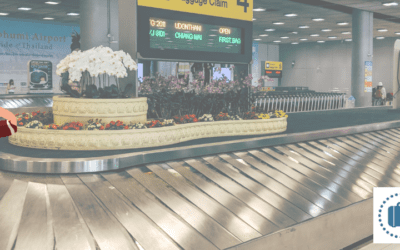 Smart Luggage, the award-winning, real-time insurance policy for lost luggage is now available to buy from just £3, even if you already have your...
read more