by Sam Leaver
-
23 March 2017
It looks as though the 'Beast' has headed back East after doing anything but putting a spring in our step ahead of the Easter break.​
One thing the bad weather is good for is making us value our holidays even more, with daydreams of beaches and sunshine the order of the day for many when snow falls.
With Easter just around the corner we've picked out seven hotspots for that perfect spring break:
Family fun in Fuerteventura
With over 150km of beach Fuerteventura is the perfect escape for families. There are plenty of water-sports to keep the grandkids occupied and a visit to the island's cheese factories is a must for any foodies.
Grand Gran Canaria
Golden beaches, stunning landscapes, pine forests and a big city, not to mention year-round sunshine, Gran Canaria has it all. With plenty of things to experience, we recommend discovering the Dunes of Maspalomas by day and enjoying the varied nightlife in Puerto Rico at night.
Terrific Tenerife
The 'island of a thousand experiences' Tenerife is perfect for families, retirees and couples. Hit the golf course, try whale and dolphin spotting, and explore the Teide national park and Spain's highest mountain. Wind down in the evening and have your taste buds tempted at some of the island's traditional restaurants.
Majestic Morocco
You'll discover rugged mountain ranges, ancient cities, sweeping deserts and beautiful red buildings in the north African gem of Morocco. If you're looking for a bargain make sure you pay a visit to the souks in Marrakech where you can do a spot of shopping and put your bartering skills to the ultimate test, can you beat the locals at their own game?
Chill in the Caribbean
A visit to any of the 28 nations in the Caribbean will be a memorable holiday for sure, our pick for this time of the year is the Bahamas. 'It's better in the Bahamas' and at this time of the year you can expect temperatures to be in the high twenties. Relax in a hammock on Sandy Toes Beach or take the opportunity to snorkel in the crystal clear waters.​
Marvellous Mexico
If you're looking to head to Mexico wait until early April, this way you'll avoid the crowds of American spring break. Many people opt for the quieter Riviera Maya than Cancun as it can be more aimed towards the younger traveller. Take a day trip and marvel at one of the Seven Wonders of the World, Chichén Itza, but remember to pack your sun screen as there's very little protection!
Tropical Thailand
If you're looking for a quiet, laid back, relaxing break head to the island of Ko Samui. Full of history and culture, you'll discover the wonderful nature, white beaches, clear seas, waterfalls, spectacular viewpoints and beautiful temples. Or how about the hustle and bustle of Bangkok?
Trip already booked?
Once you've booked your trip, remember to pack your travel insurance.
Our award-winning staff can help you find the right policy to give you peace of mind that you're covered should something happen before, during or on your return from your trip.
If you're a frequent traveller ask about our annual multi-trip insurance which will cover all of your trips for the next 12 months.​
Here's five reasons why you should get your insurance through us:
Up to £15million medical cover

Up to £3,000 baggage cover

Cover for your gadgets and valuables

Policies with ZERO excess available
You can get your free quote by calling 0800 294 2969, we're open 7 days a week until 8pm or alternatively you can get your quote online.
Insurance for pre-existing medical conditions
Compare up to 48 prices online in minutes with cover for hundreds pre-existing medical conditions including heart conditions, diabetes and cancer. Prefer to speak to someone?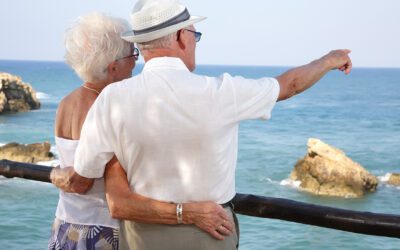 British holidaymakers who have been fully vaccinated could skip amber list quarantine rules under plans being drawn up by the government, according...
read more