by Sam Leaver
-
7 January 2019
Your 50s are a fantastic time to travel. According to a recent poll on the holiday habits of over 50s, almost 75 percent of people surveyed said that the best age for travelling was after the age of 55. You've likely paid off your mortgage, your kids have moved out, and you have the financial freedom to plan unforgettable trips around the world – now is the perfect time to have the adventures you've always dreamed of! To give you inspiration for your trip abroad, here are some incredible destinations for those over 50.
See the Northern Lights in Iceland
The Northern Lights – aurora borealis – are a spectacular natural phenomena that everyone should experience at least once in their lives. Fortunately, there are several different locations around the world where you can view the famous Northern Lights. One of the most popular destinations is Iceland, where the stunning light show can be seen from late August to mid April. Other popular destinations to view the Northern Lights include Alaska, Norway, Finland, and Scotland. You should keep in mind that the Northern Lights can only be seen at certain times of the year and they are unpredictable. This means there is no guarantee that you'll be lucky enough to see them on your trip. If you want to improve your chances of seeing this incredible spectacle, then you should consider a Northern Lights flight excursion. Omega Breaks explains how flying helps to eliminate factors – such as light pollution and bad weather – that can hamper visibility and negatively impact your experience.
Plan a road trip across America
America is a hugely diverse country with an impressive variety of activities and attractions on offer to tourists. A road trip provides the ultimate freedom and flexibility to go where you want and plan your perfect itinerary. What's more, car hire is extremely popular in America which means there are plenty of rental companies offering excellent deals. Here are some useful tips to help you plan an unforgettable road trip:
Book your car hire in advance and check price comparison websites to get the best deals. Make sure you choose a vehicle that suits your needs i.e. you will require a 4×4 vehicle if you're planning on travelling on unsealed roads.
While it can be fun to leave some room for spontaneity, you should have a destination and a rough route in mind. That way, you can make a list of all the places you want to visit and start looking at your accommodation options. Keep in mind that tickets for tourist attractions in popular areas may sell out months in advance.
Remember to include factors like tolls, parking fees, and petrol when creating your road trip budget.
Go on an African safari
An Africa safari is a once in a lifetime experience that will stay with you forever. No nature lover should pass up the opportunity to see some of the world's most spectacular wildlife, roaming freely across the vast plains of African. Kenya is one of the most popular destinations for safari tours in Africa as it's where the Great Migration takes place every year between July and October. During this period, approximately two million animals make a migratory journey across the plains between Tanzania and Kenya. Other popular destinations for safaris include Botswana, Zambia, and South Africa. There is an extensive range of companies offering safari tours in Africa, You can find everything from luxury safari chalets to budget-friendly options, meaning anyone can complete this bucket-list experience. It is also possible to combine an African safari with a trip to popular Cape Town or the famous white-sand beaches of Mauritius or the Seychelles.
Hike to Machu Picchu
Machu Picchu is one of the most popular bucket-list experiences in the world. The great Inca ruins can be found 2,430 meters above sea level, surrounded by majestic mountain ranges. The famous Salkantay Trek is one of the most famous ways to experience the spectacular Machu Picchu. The route offers comfortable accommodation in luxurious mountain lodges equipped with hot tubs, gourmet chefs, and masseurs to ease your tired limbs. Reaching the summit of the hike and being rewarded with breathtaking views of the ancient ruins of Machu Picchu is truly a once-in-a-lifetime experience.
Final thoughts
The above are unforgettable travel experiences that feature on the bucket lists of most people. Your 50s are the perfect time to live life to the fullest, enjoy the rewards of your hard work, and have plenty of exciting new experiences around the world. If you are currently planning your next travel adventure, then be sure to take out quality travel insurance before you go. You can compare 48 prices online in minutes and cover is available for hundreds of pre-existing medical conditions. This will give you complete peace of mind and ensure that you get the most out of your travel experience.
​
Insurance for pre-existing medical conditions
Compare up to 48 prices online in minutes with cover for hundreds pre-existing medical conditions including heart conditions, diabetes and cancer. Prefer to speak to someone?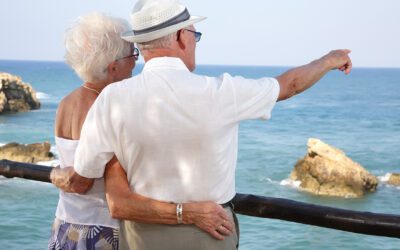 British holidaymakers who have been fully vaccinated could skip amber list quarantine rules under plans being drawn up by the government, according...
read more