by Sarah Forster
-
14 September 2022
New consumer research is showing that now post-Brexit EU roaming charges have crept back into our lives, despite assurances that the rates are affordable, many Brits are suffering 'bill shocks' when returning from holiday.
The Findings
Research from Atomik, commissioned by iD Mobile shows that 27% of Brits have been hit with mobile charges averaging £262.
On average, Brits use over 32 hours of roaming data a week, equating to 5.64 GB. The majority of this usage (784 MB on average) comes from streaming films or music, using YouTube or playing games. And bear in mind this is just an average.
The key data has been summarised in the infographic below.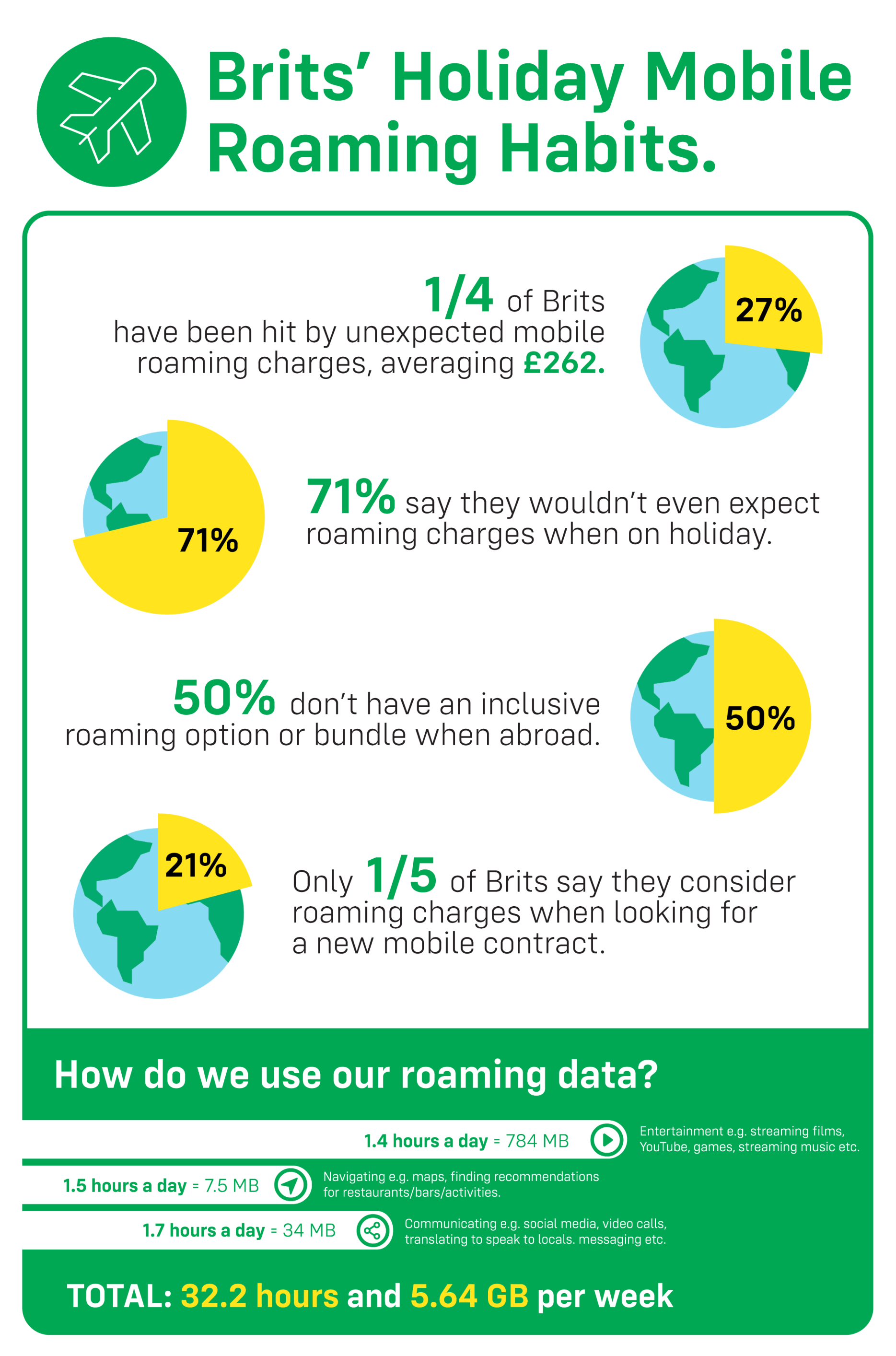 Why have roaming charges returned?
Our recent article from Jamie Kavanagh at Brodband.co.uk explains that now we are no longer part of the EU, there is no longer legislation in place preventing mobile operators from charging roaming fees in the EU.
Outside the EU, roaming charges have also been affected by the Government adding VAT at 20% to roaming outside the EU zone.
The result is that the majority of network providers have re-introduced roaming charges, and while these look straightforward on the face of it, the small print can catch you out.
How can you avoid unexpected roaming charges?
For those networks that offer it, make sure you have purchased an inclusive roaming bundle or that roaming is already included in your package [the survey showed that 50% of Brits didn't have an inclusive roaming option when they travelled].
Watch how you use your data while on holiday – and remember that music, but particularly video, uses much, much more data than general browsing or social media.
Finally, make sure you read the small print… many networks and MVNOs (virtual operators such as giffgaff that lease the network owners' infrastructure to operate their services) offer 'inclusive roaming' on their monthly packages but have fair usage policies that charge you per MB after you go over their fair usage limit. And these usage limits vary hugely*.
So, what are the mobile providers' charges and do any of them still offer free roaming?
While a handful of them still offer free roaming (giffgaff, iD Mobile, O2), the majority of them charge a daily rate and as well as having a fair usage limit.
See the table below for an updated view on roaming charges fair usage limits across the providers: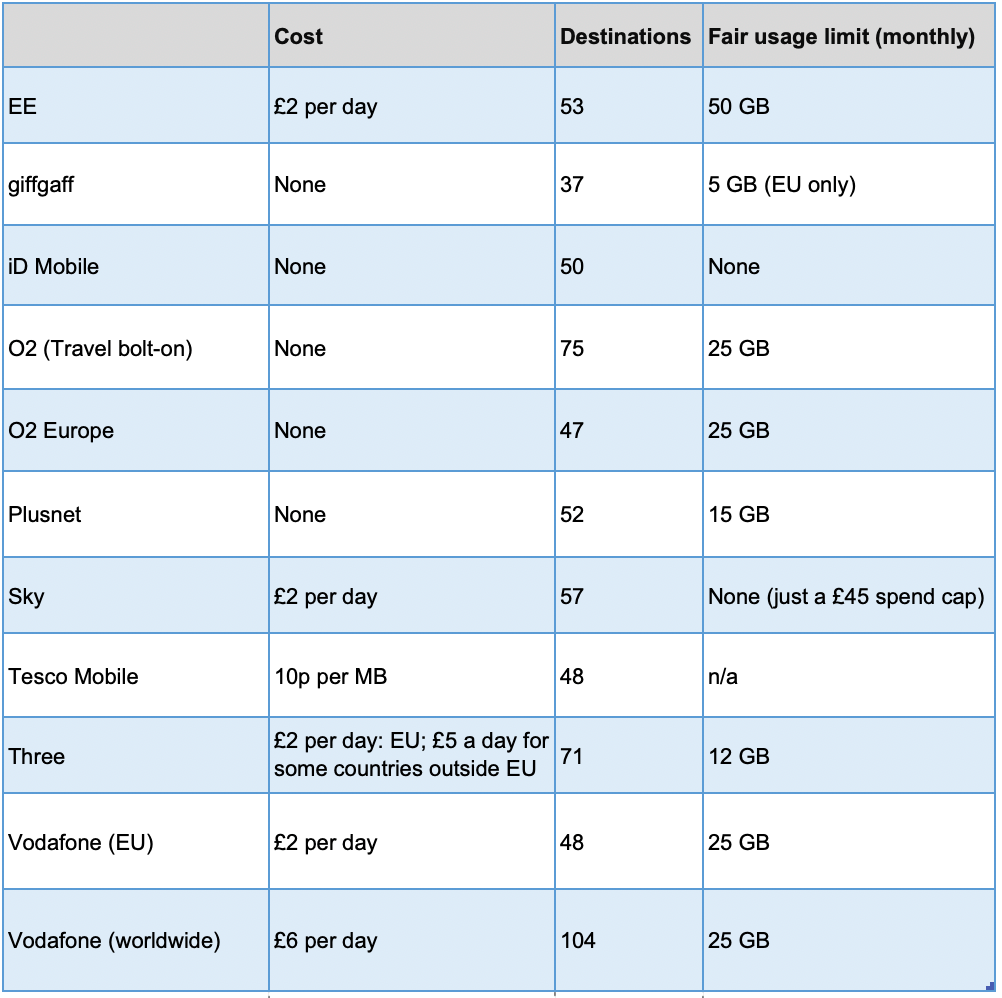 * Legislation specifies that mobile networks must give customers at least one month's notice regarding changes to their contract, including data roaming charges.
Data Roaming Holiday Usage
Atomik Research conducted an online survey among 2,004 adults in the UK in August 2022. Read the full survey results here.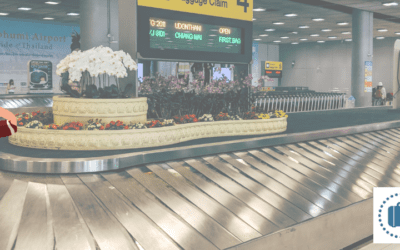 Smart Luggage, the award-winning, real-time insurance policy for lost luggage is now available to buy from just £3, even if you already have your...
read more